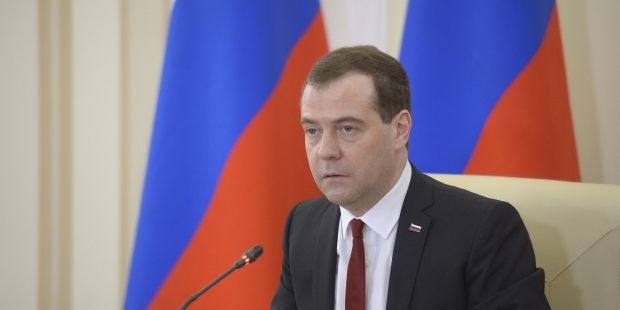 REUTERS
"Our countries are neighbours and we have no choice but to cooperate," Medvedev said.
 "[But] from now on, this cooperation will be solely 'European,' rational and pragmatic. Russia intends to act strictly in compliance with its national interests and is determined to defend them - as in the case with any other equal partner. While building up relationships in a new environment, we will put emotions and 'family feelings' aside. And we will not carry the burden of Ukrainian economy any more."
According to the Russian prime minister, "Ukrainian society is already paying the price for the illusions that were generously imposed on it by the ruling elites, who have been dreaming about possessing European passports"
"Every day we hear about the victims of these illusions. Ukrainian soldiers and civilians continue to die from 'truce bullets.
"However, the Ukrainian state has made its choice. But it is their right, and so is their right to make a mistake," Medvedev said.
Medvedev stated that for Russia, "of course, it is not easy to accept such a choice, but not because of the 'imperial ambitions' so often attributed to Moscow."
He said that the best way to prove that "we in Russia respect Ukraine as a sovereign state is to recognize its right to make a choice."
"But Ukraine has to remember that any choice is first of all a big responsibility. If you want to have European-like life style, learn to pay your bills, and start with the ones you owe Russia," he said.