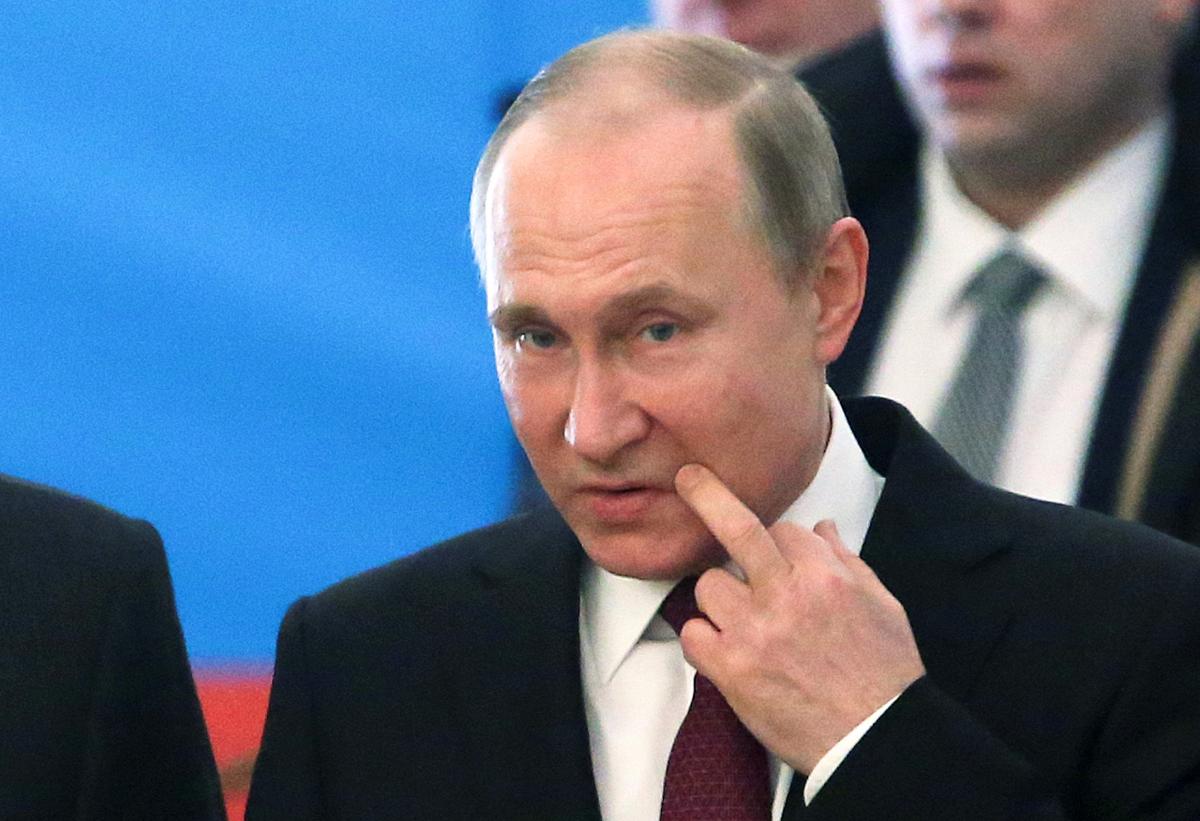 REUTERS
As Russian President Vladimir Putin has already said that Ukraine and Georgia's possible entry to NATO is a "direct threat to Russia's national security," predicting the scenario of Kremlin's response in case of Ukraine's successful accession to the North Atlantic Alliance is simply impossible, says Deputy Mnister for Temporarily Occupied Territories and Displaced Persons, George Tuka.
Tuka also called Putin a "schizophrenic and a maniac," according to the Obozrevatel online media outlet.
"Unfortunately, we are dealing with a schizophrenic and maniac who has built an authoritarian regime in the neighboring state and who can actually go for any of his whims: today, he is seeing no resistance in society, inside that state, and among politicians of that state," Tuka believes.
Read alsoUA official on "direct talks" on Donbas: Putin willing to repeat Transnistria scenario in Ukraine
"It's simply impossible to get into the head of this 'lord of the rings' and predict what ideas and intentions he has there, what he will have in his head tomorrow, or the day after tomorrow," the deputy minister said.
In his opinion, Ukraine needs to prepare for any scenario, but Tuka says he is resolute.
"I can't see how they could scare us now? They have already seized Crimea, killed several thousand of our fellow citizens," he said.