Savchenko goes on hunger strike
Nadia Savchenko, a Ukrainian pilot and MP from the Batkivshyna Party, has gone on hunger strike because the remand center of the Moscow jail in which she is detained did not provide treatment for her ear infections, Illia Novikov, Savchenko's lawyer, wrote on his Facebook page on Monday.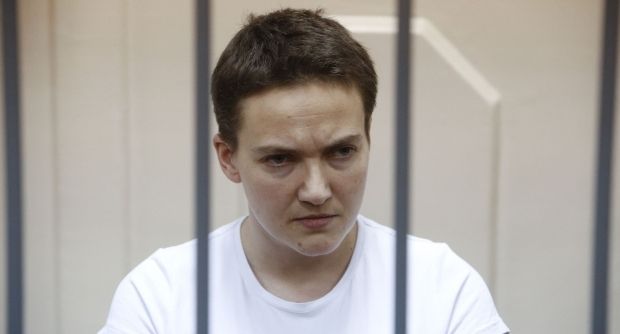 REUTERS
"They do not have an otolaryngologist, or he's away now. The drugs prescribed by her doctor in Kyiv are not allowed to be given to her. They can be sent only on Wednesdays - on other days the chief doctor of the remand center does not accept them," Novikov said.
"Since Friday, after the visit of [her lawyer] Mark Feygin, her condition has worsened," Novikov said.
"She told me about this in video conference during the meeting in the Moscow City Court about our complaint. Now I'm going to her in the remand center, but probably I will have no time to go inside until the end of the day. In this case, we'll meet only in the morning. My colleagues in the meantime will communicate with the Public Oversight Commission," Novikov said.
If you see a spelling error on our site, select it and press Ctrl+Enter