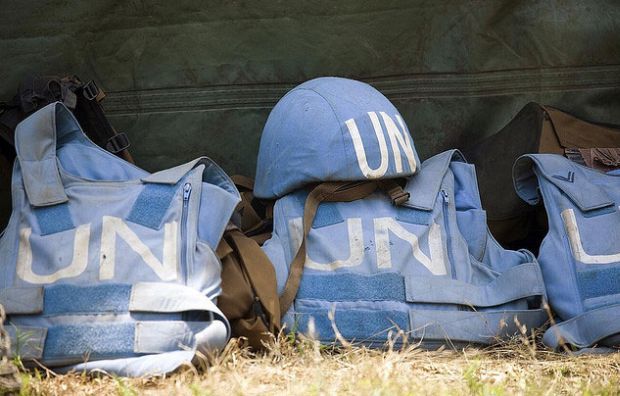 http://www.un.org/
Adviser to the Interior Minister Ivan Varchenko says peacekeepers may appear in Donbas as early as 2019.
"In practice, it takes half a year to prepare a peacekeeping mission, so 'peacekeepers may appear in Donbas in 2019'," the Ministry's press service quoted Varchenko as saying.
Varchenko said the return of the occupied territories is a path of compromise, where peacekeeping missions are combined with military efforts.
"Ukraine is interested in reducing losses. Of course, every Ukrainian wants to return Crimea and Donbas as soon as possible. Therefore, we propose the first plan for de-occupation of Donbas. This is the first plan, where Ukraine offers real steps for the return of our territories," he said.
Read alsoPutin's Donbas referendum idea to run aground just like his "peacekeeping" initiative - expert
Varchenko noted the Minsk agreements had helped stabilize the situation at the front, while failing to address the main issue of resolving the conflict.
"The strategy of de-occupation of Donbas, the so-called 'Mechanism of small steps,' enables Ukraine to become an actor and decide the future fate of its territories. We declare to international partners that it's not the negotiation format that's important to us, it's the return of our territories. We must get victories back on our country's agenda," Varchenko stressed.
At the same time, the adviser to the interior ministry chief said a decision of the UN Security Council is required to greenlight a peacekeeping mission, while the aggressor state, which is Russia, is one of its five permanent members.
"Therefore, it is also necessary to agree with them in part of us being ready to have such mission," Varchenko said.