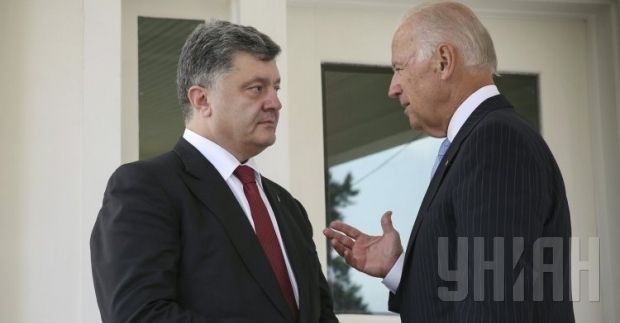 UNIAN
"[Ukrainian President] Petro Poroshenko, speaking by phone, welcomed the adoption by the U.S. Congress the Freedom Support Act of Ukraine, which was submitted to Congress during his visit to the United States on September 18," The reports says.
"The Ukrainian president expressed the hope that in the nearest future this important legislative act would be signed by U.S. President Barack Obama, and that this would testify to the solidarity of the American people with Ukraine.
"The two parties exchanged their views on financial mechanisms to support Ukraine. Biden confirmed the intention of the United States to help Ukraine and its willingness to make every effort to provide funding through the International Monetary Fund."
In addition, Poroshenko gained further assurances for support from Biden for the implementation of the peace plan in the Donbas and on cooperation in overcoming Ukraine's economic challenges.