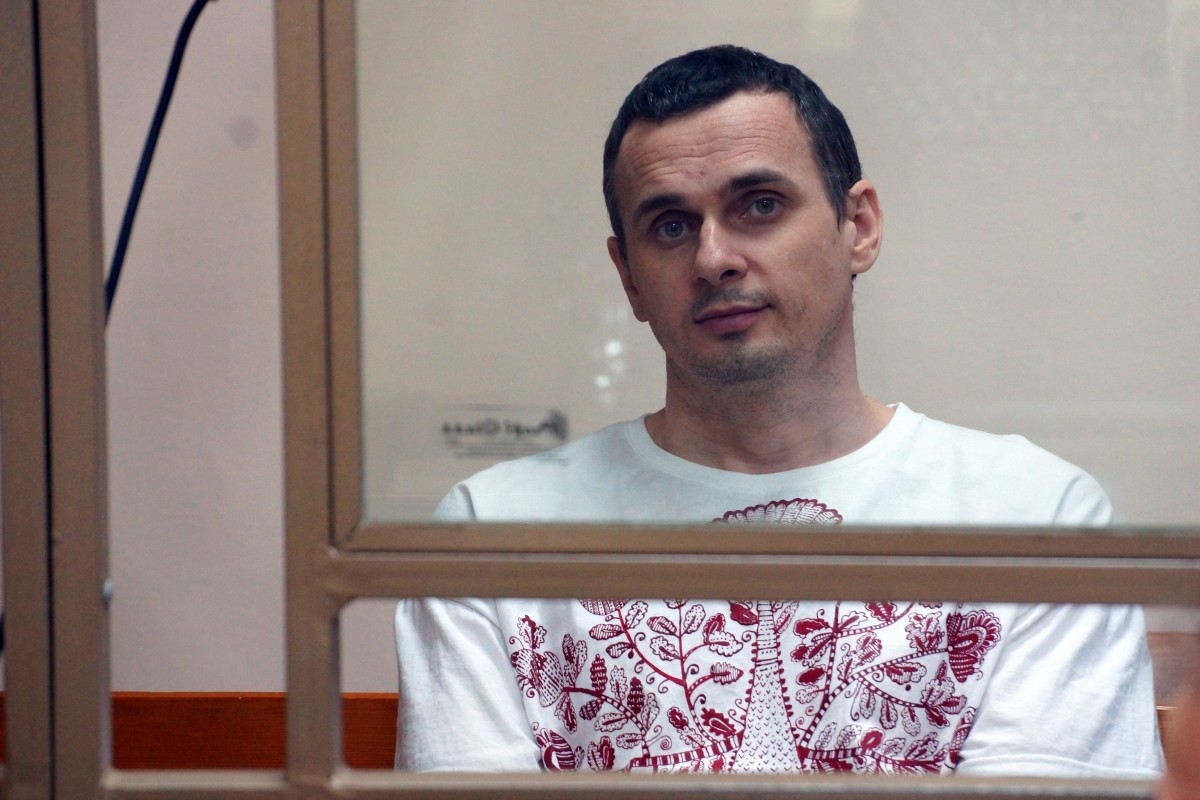 Oleh Sentsov / Photo from Anton Naumlyuk
Russia's Federal Penitentiary Service (FPS) in Yamalo-Nenets Autonomous Okrug has denied reports that illegally convicted Ukrainian film director Oleh Sentsov, who has been on hunger strike in a Russian penal colony in Labytnangi since May 14, 2018, has been relocated.
"The information that convict Sentsov has allegedly left the penal colony is untrue," the Russian news agency TASS quoted a statement by the FPS.
Read alsoReuters: Macron says he discussed hunger striker Sentsov with Putin
Earlier, journalist of the Russian newspaper Novaya Gazeta Victoria Ivleva reported, citing her source, that a plane with Sentsov had allegedly left the city of Salekhard. In her post on Facebook, the journalist expressed the hope that the Ukrainian would be sent to Kyiv.
Sentsov was arrested in Russian-occupied Crimea in spring 2014 and in August 2015 he was sentenced to 20 years in prison following an unfair trial where he faced "terrorism" charges stemming from his opposition to Russia's occupation of Crimea. He has been serving his term in a penal colony in the town of Labytnangi, Russia's Yamal.
Sentsov began his hunger strike on May 14, 2018, in protest against the politically motivated jailing of dozens of Ukrainians in the Russian Federation.
Sentsov's cousin, Moscow-based journalist Natalya Kaplan says his condition is critical and things are "catastrophically bad."