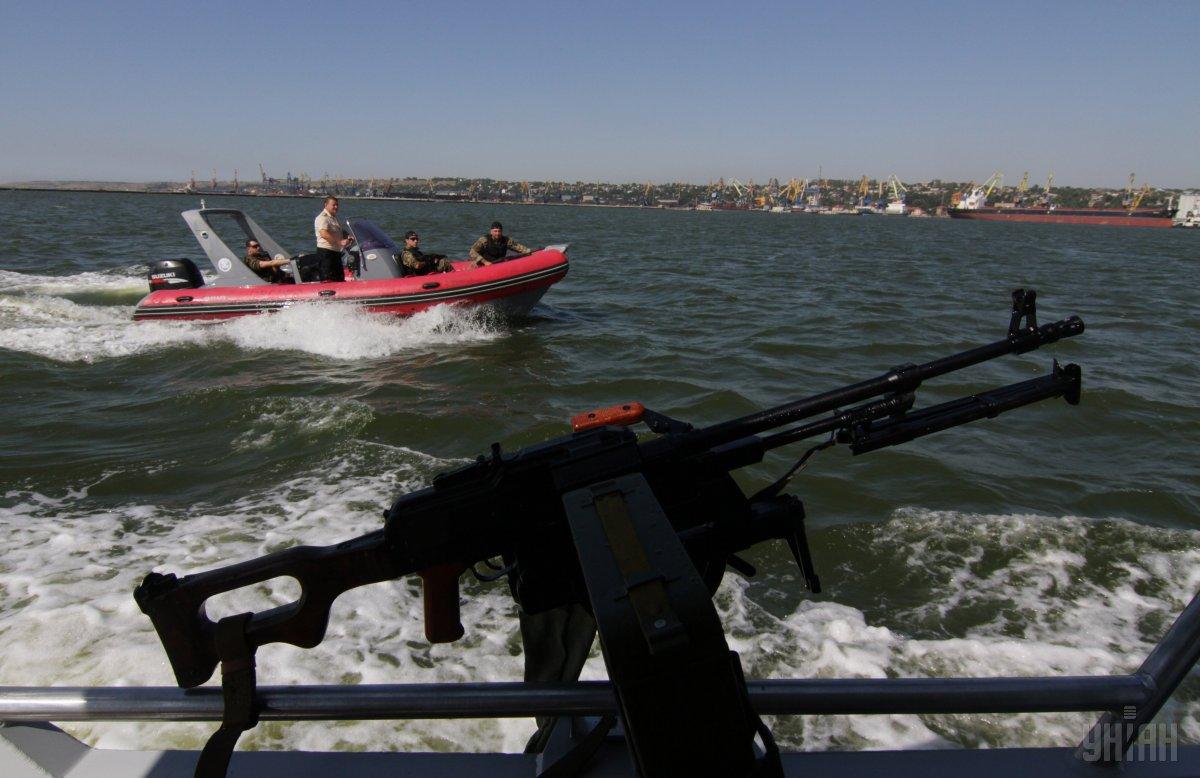 Russia abuses its right to retain ships in the Sea of Azov / Photo from UNIAN
Ukrainian Deputy Minister for temporarily occupied territories and internally displaced persons George Tuka says the use of force to unlock the situation around Ukrainian navigation in the Sea of Azov is among the possible scenarios.
"The situation is very complicated, but I cannot say that we've lost it [the Sea of Azov]. I'm not ready to give details about certain scenarios that we are currently looking into, including the use of force, to unblock it. The issue is really very complicated, and I simply would not like now, without having a certain decision, to talk about upcoming actions," he said in an interview to the Ukrainian news outlet Apostrophe.
According to him, Russia openly abuses its right [to detain vessels in the Sea of Azov].
"There are certain scenarios about how to improve the situation. Of course, [we won't handle it] on our own, but with the help of our allies and partners. Such opportunities exist," he said, adding that he sees no realistic way how Ukraine can deal with this situation on its own.
Read alsoAzov Sea could become Russian, and NATO won't help – British expert
"I do not see a purely military way [to make Russia stop abusing its right when retaining vessels going to and from Ukraine]. Diplomatic? According to the existing rules, indeed, both Ukrainian and Russian law enforcement agencies have the right to stop and inspect ships. There are no restrictions. This is abuse of law rather than violation of law. These are completely different things. An instant solution does not exist, but it is necessary to work in this direction. And we will work," Tuka summed up.
As UNIAN reported earlier, Secretary of the National Security and Defense Council of Ukraine Oleksandr Turchynov says Russia's military-political leadership considers the Azov-Black Sea region as an important springboard for further expansion. Russia's buildup of the military presence is combined with "brutal violation of international maritime law in the Sea of Azov, which manifests itself, in particular, in the illegal construction of the Kerch Strait Bridge and the growing number of incidents involving the detention by Russian military of Ukrainian and foreign vessels," Turchynov said earlier in August.
The Ukrainian Navy's Command in turn said Russian aggression in the Black Sea and the Sea of Azov is a real threat and unveiled its strategy for development of the Ukrainian Navy until 2035, which foresees measures to counter the aggression.