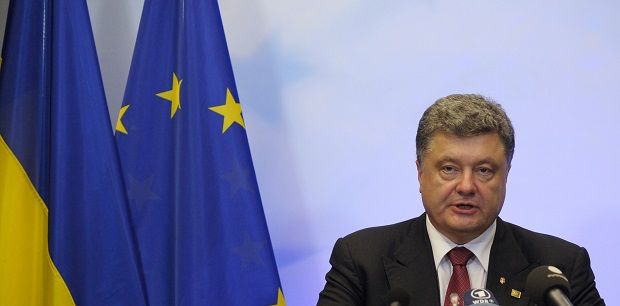 REUTERS
Poroshenko said this while speaking on Tuesday during a joint press statement with the High Representative of the Union for Foreign Affairs and Security Policy Federica Mogherini in the capital of Ukraine, Kyiv.
"We have a general agreement that we will solve this conflict solely on the basis of my peace plan, [which is] included in the Minsk Protocol negotiated on September 5 and the Minsk memorandum dated September 19," Poroshenko said.
Poroshenko said that the preservation of Ukraine's sovereignty and the restoration of its territorial integrity are extremely important for him as president.
"And today I said at the meeting that together we would be able to overcome the challenges that Ukraine is facing now," the president said.