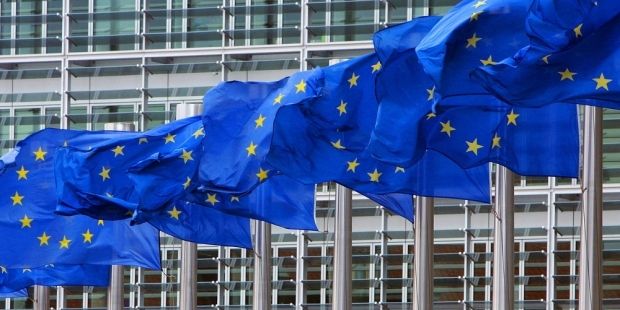 REUTERS
The official, who asked to remain anonymous, said there was no likelihood of sanctions against Russia being relaxed, but that a further tightening of sanctions was also not on the cards.
 According to the official, the EU does not want to see Russia sink into an economic depression, but the sanctions currently in place are expected to be confirmed. 
According to earlier reports, the European Union has expressed willingness to tighten sanctions if necessary, and may announce new restrictions on companies in Russian-occupied Crimea. This may relate to extended ban on foreign investment in the peninsula, on oil and gas production in the Black Sea, as well as sanctions on the tourism sector.
As for Ukraine, EU leaders will discuss the possibility of additional aid, the provision of which will be tied to progress with reforms, according to the EU official.
Meanwhile, German Finance Minister Wolfgang Schaeuble has stated that Europe has no other choice but to maintain the pressure on Russia.
Speaking at a business conference in Berlin, he said that the EU was leaving the door open for a dialogue with Russia and seeks cooperation with it.
However, the minister pointed out that in view of Russia's ongoing occupation of the Ukrainian territory of Crimea and support for separatists in eastern Ukraine, the EU had no other choice except to impose sanctions.
In addition to the sanctions imposed against Russia by the European Union and the United States, as well as several other countries, for its aggression against Ukraine, the situation has recently been exacerbated by declining oil prices, being one of the main sources of budget revenues in Russia along with gas. All this has caused a rapid collapse of the Russian ruble in recent days.
However, on the eve of a major speech by Russian President Vladimir Putin on Thursday, the ruble had regained most of the ground it had lost earlier in the week.