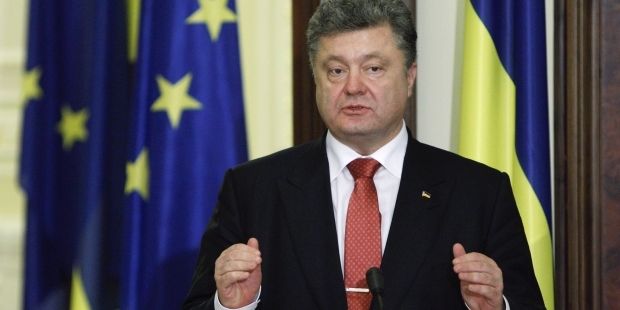 REUTERS
"Crimea for us is an open wound," Poroshenko said.
"There is no justification for the annexation of the Crimea. This is a flagrant violation of international law.
"I believe that the Ukrainian flag will fly again over this multi-ethnic peninsula."
Poroshenko also praised his Polish hosts for the support they have shown for Ukraine.
"The Ukrainian-Polish partnership is an example of the constructive cooperation between our countries at various levels."
"Ukraine and Poland should be proud of their recent history. I want to thank Poland for its support for Ukraine on its way to European integration."