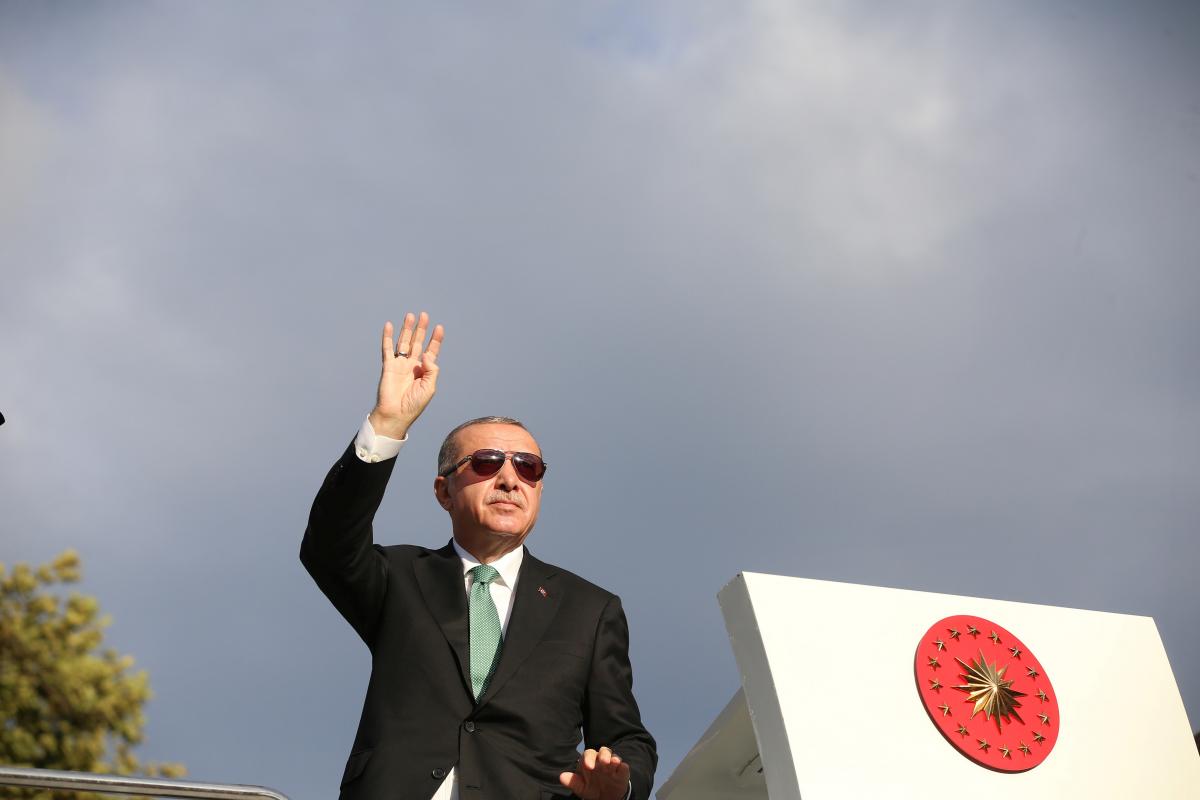 REUTERS
Turkish President Recep Tayyip Erdogan asked Crimean Tatar leader Mustafa Dzhemilev to provide him with a list of Ukrainian prisoners held in Russian penitentiary facilities.
Erdogan further promised Dzhemilev to "talk" on issue with Russian President Vladimir Putin, the Crimean Tatar leader said in an interview with RFE/RL's Ukrainian service.
"During our last meetings, and this was on July 12, when I was along with Poroshenko at the opening of the Trans-Anatolian gas system, we met again with Erdogan. I told him that now there are over 70 of our political prisoners held in Russian prisons. Do it, agree with Putin on their release! He said: 'Of course, we will take some measures, but you tell me at least a few names. I named Sentsov, Kolchenko..." said Mustafa Dzhemilev.
Read alsoUkraine to provide support to families of political prisoners held in Russia and Crimea – KHPG
According to the Crimean Tatar leader, a few days ago the Turkish MFA asked for a full list of political prisoners.
"I think that they will talk with Vladimir Putin anyway. But how productive will the conversation be? I also asked: do you have any more Russian terrorists 'in stock'  to exchange? Although, from my point of view, it is generally immoral to swap absolutely innocent people, patriots of their country for terrorists, people who have their hands drenched in blood elbow-deep," he said.
As UNIAN reported, earlier Dzhemilev handed Erdogan a personal message from Poroshenko.