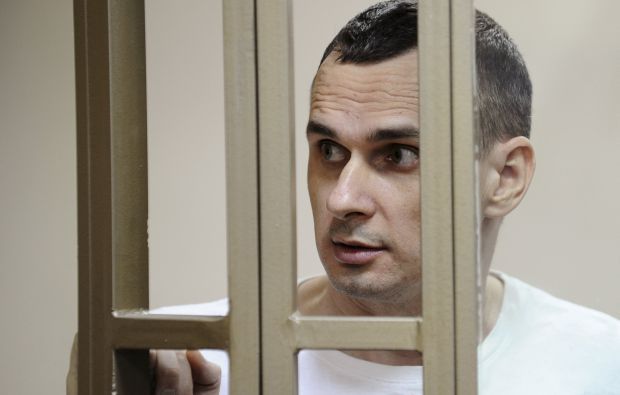 REUTERS
Spokesperson for the U.S. Department of State Heather Nauert has said the United States once again called on the Russian Federation to immediately release illegally convicted Ukrainian film director Oleh Sentsov has been on a hunger strike for 100 days already.
"Today marks the 100th day of the hunger strike of Oleh Sentsov, a Ukrainian filmmaker who is arbitrarily detained in a remote Russian prison. The United States is deeply concerned about his deteriorating health, and we renew our demand that Russia immediately release him and all Ukrainian citizens unlawfully imprisoned in Russia and on the Crimean peninsula," Nauert said in a press statement.
Read alsoHundred days of hunger strike: "Sentsov case" timeline
"We are alarmed about the prospect of another innocent person dying in Russian custody. We hope Russian authorities will release Sentsov to avoid such a tragedy, which would inevitably lead to calls for those officials responsible to be held to account," she said.
UNIAN memo. Sentsov was arrested in Russian-occupied Crimea in spring 2014 and in August 2015 he was sentenced to 20 years in prison following an unfair trial where he faced "terrorism" charges stemming from his opposition to Russia's occupation of Crimea. He has been serving his term in a penal colony in the town of Labytnangi, Russia's Yamal. Sentsov's cousin, Moscow-based journalist Natalya Kaplan says his condition is critical and things are "catastrophically bad."