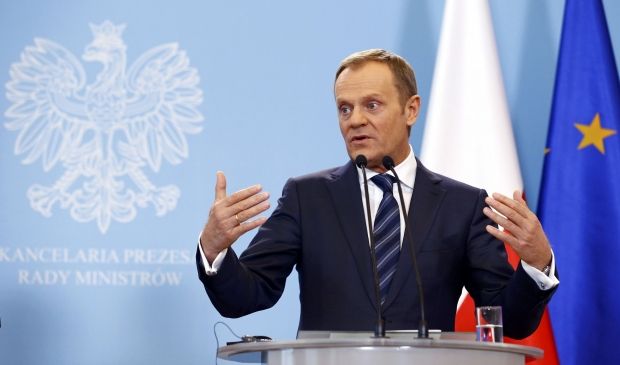 REUTERS
"We will not find a long-term solution to [the] Ukraine [crisis] without an appropriate, consistent and responsible strategy for Russia," Tusk said.
"So I would like to suggest during the working dinner of Heads of State and Government of the EU to start a special debate on this issue, I mean a strategy for Russia.
"I understand that a modern, stable and independent Ukraine is a kind of foundation for this new strategy. Therefore, this discussion will be very important not only for Ukraine but for the whole Europe.
"The EU leaders should send a strong signal of their readiness to support Ukraine both politically and financially.
"The situation is dramatic, it changes rapidly, and it requires immediate action."