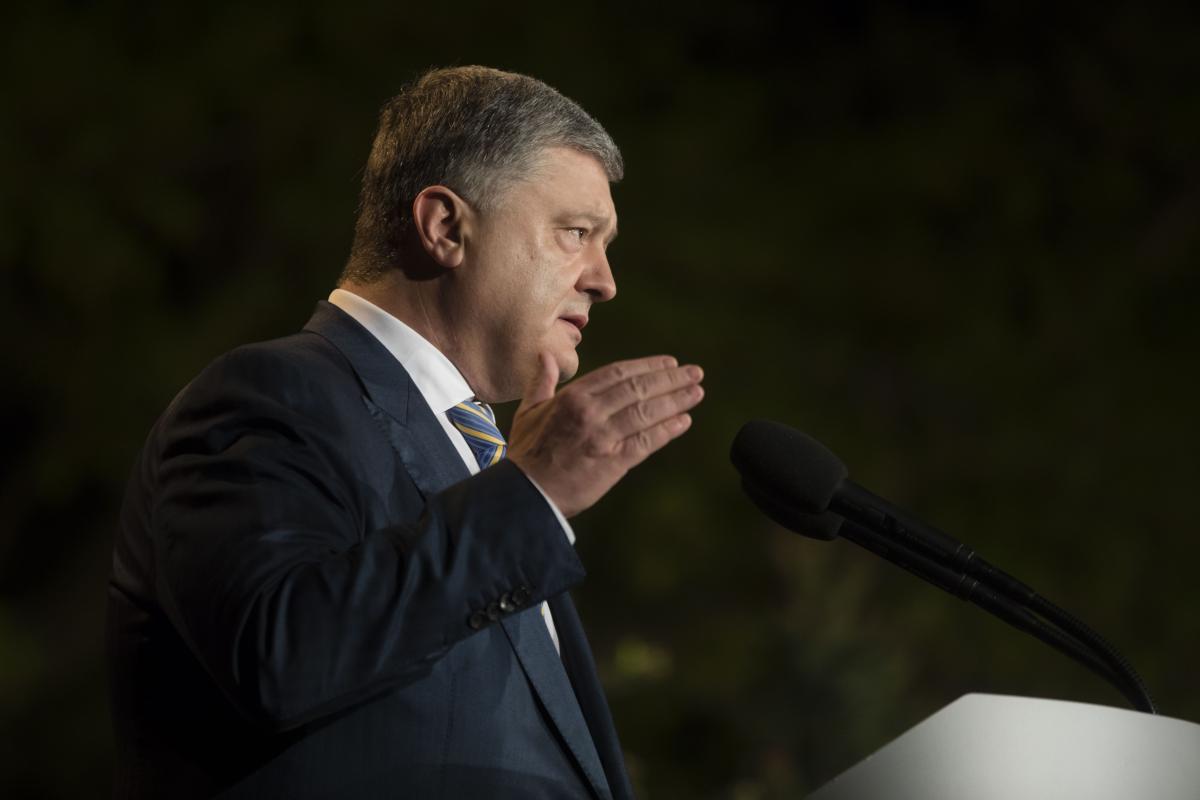 president.gov.ua
Ukrainian President Petro Poroshenko has apologized before the Ukrainian people for his vow made in 2014 to complete "within hours" the Anti-Terrorist Operation (ATO) in the east of Ukraine.
"More than four years ago, I said that the ATO would last for hours, not months. And now it's not so important to recall the context of that phrase or its generalized nature. People perceived it as an opportunity to end the war very, very quickly," the president said in the city of Dnipro at the celebration event on the occasion of National Flag Day.
Poroshenko added that for him, "this is a very serious lesson of careful and responsible attitude to my words and promises... Thank you for [giving me] this understanding. The country demands an honest and frank conversation," the president said.
Read alsoPoroshenko shocked by number of Putin's "advocates" in Ukraine politics
"I regret that I gave rise to exaggerated expectations, and I sincerely apologize that I gave you hope that did not come true. It's a shame that I made a promise that wasn't fulfilled. I apologize for this," Poroshenko said.
As UNIAN reported earlier, presidential elections were held in Ukraine on May 25, 2014. Petro Poroshenko won the popular vote.
On May 26, he said he would require a change in the format of the Anti-Terrorist Operation in eastern Ukraine. "I support the continuation of the ATO, but I demand a change in its format," Poroshenko said, adding that the antiterrorist operation should be shorter in time and more effective.
Read alsoRussia preparing platform for pro-Russian candidate in Ukraine's presidential campaign – MP
He promised that one of his priority tasks at the presidential post would be to restore combat capability of the Ukrainian army and the morale of Ukrainian law enforcers.
The president then opined the ATO should be completed within hours instead of dragging on for months.