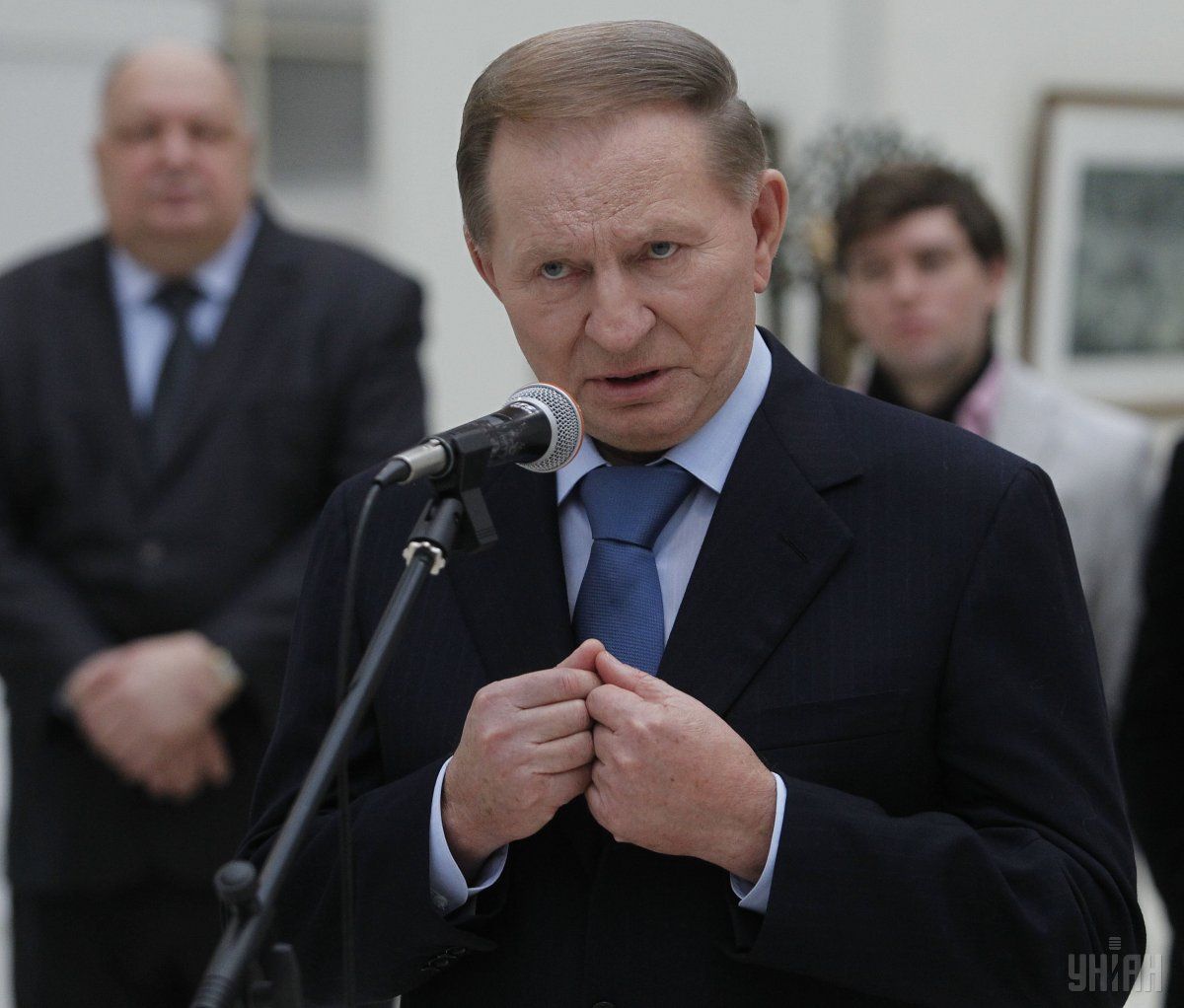 Photo from UNIAN
Former Ukrainian President Leonid Kuchma has named three major mistakes made by the Ukrainian state over the years of independence, that is giving up nuclear weapons, losing a historic chance amid the Orange Revolution, and letting Viktor Yanukovych usurp power.
"We abandoned nuclear weapons and signed off the Budapest Memorandum without actual security guarantees from all great powers. We (I and the previous government that developed the document) were not ready for the fact that in world politics such a promise may be empty, that such hypocrisy and cynicism are possible," he told RFE/RL's Ukrainian bureau on August 23.
The former president also added that the nation's energy had been wasted to no avail after the 2004 Maidan.
"The government didn't use the energy of the nation after the Orange Revolution and neglected manpower and economic policies in 2005-2006. This led not only to the shameful fall in growth rate, but also to despair and apathy among people. The historic chance was then lost," Kuchma said.
Read alsoTrilateral Contact Group in Minsk agrees to honor 'back-to-school' ceasefire in Donbas
The official also regrets that in 2010 Yanukovych was allowed to usurp power. This resulted in "violence over the Constitution, abolition of political reform, signing of the Kharkiv accords [the agreement between Ukraine and Russia on the extension of Russian Black Sea Fleet stay in Ukraine], and rejection of association with the European Union."
"Had public resistance begun exactly amid that actual coup, perhaps its consequences would not have been so severe," Kuchma summed up.
First President of the independent Ukraine (1991-1994), Leonid Kravchuk, earlier described the situation in Ukraine as a systemic crisis. According to him, the country is experiencing political, economic, social, military and security system crisis, which leads to very complex consequences for people's lives.