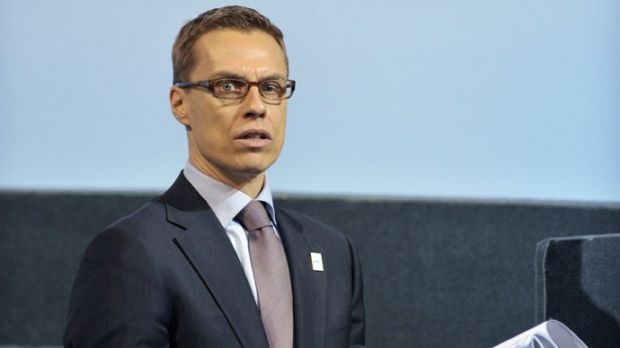 REUTERS
"I think that the Russian economy is suffering because of three factors: First, it can't be modernized. It still uses fossil power sources, such as gas and oil. Second, the Russian economy is integrated with the world, unlike the Soviet economy, therefore global crisis beats and across Russia. Third, of course, is the sanctions, which also played a role," Stubb said.
 He said that currently there is a serious outflow of investors from Russia.
"Nobody wants to run a business with Russia because of its policy in the east of Ukraine," Stubb said.
On December 18, the Russian stock market and the national currency recovered slightly. For the second day in a row there was some strengthening of ruble against other major currencies. As of 0948 Kyiv time the dollar was trading at RUR 59. During the trading session on Tuesday, the dollar exchange rate peaked at around RUR 80 to the dollar.
Analysts believe that the strengthening of the ruble was due to intervention of the Russian Central Bank. On December 16, the regulator spent almost two billion dollars on supporting the ruble exchange rate.
The West introduced a number of sanctions in response to Russia's invasion and annexation of the Ukrainian territory of Crimea, and for Moscow's role in destabilizing the east of Ukraine.