Obama signs Ukraine Freedom Support Act
U.S. President Barack Obama has signed the U.S. Congress-approved Ukraine Freedom Support Act of 2014, which allows the United States to supply lethal weapons to Ukraine and to impose new sanctions against Russia, according a statement posted on Thursday on the Web site of the White House.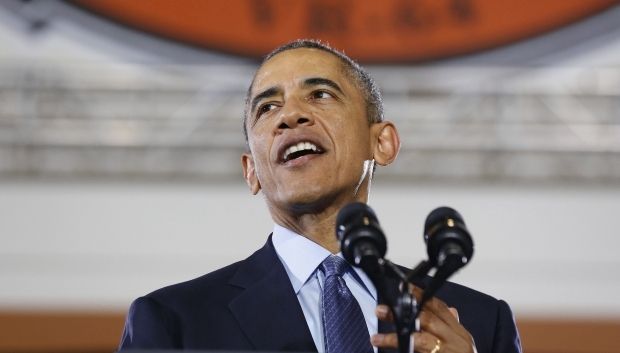 REUTERS
"Today I have signed Ukraine Freedom Support Act 2014 as a law," Obama said in the statement.
"However, the signing of the law doesn't mean a change in policy of the U.S. administration relating to the sanctions policy towards Russia," Obama said.
"As of today, the U.S. administration has no plans to impose new sanctions in accordance with this law, but the document gives the U.S. administration additional powers that can be used under certain circumstances."
"My administration will continue to work closely with allies and partners in Europe and the whole world to react to the situation in Ukraine, and we will continue to review and adjust our sanctions in response to Russia's actions," Obama said.
The U.S. President again called on Russia to end its occupation and attempted annexation of the Ukrainian territory of Crimea, to stop supporting separatists in eastern Ukraine, and to fulfill its obligations under the Minsk Protocol.
"We are ready to lift sanctions if Russia takes the necessary steps," Obama added.
If you see a spelling error on our site, select it and press Ctrl+Enter