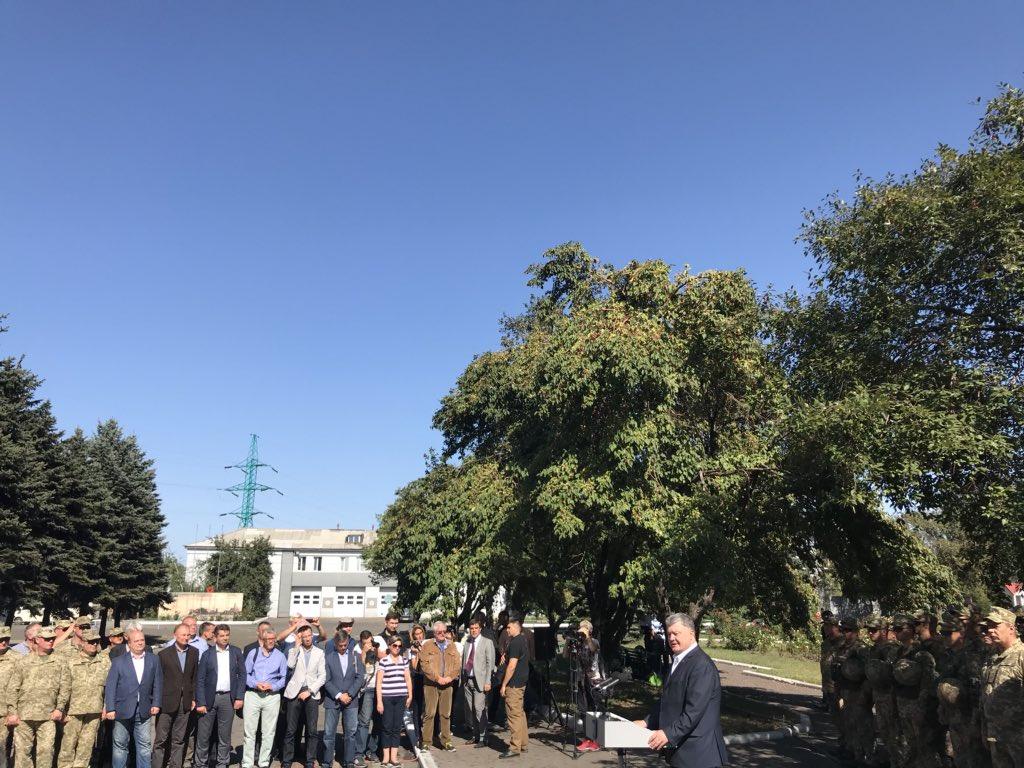 Andrii Sybiha, Twitter
European countries could establish patronage over certain cities and settlements of Donbas and invest in them, President Petro Poroshenko suggested, while speaking at a meeting with the heads of diplomatic missions of Ukraine and with Ukrainian military of the 92nd brigade during a working visit to Donetsk region, the presidential administration's press service told UNIAN.
"It is also important to attract international humanitarian assistance," Poroshenko stressed.
"We have already discussed several times with the leaders of the European Union the program of establishing by individual countries of a kind of patronage over certain towns and villages of Donbas. Let Germany take responsibility for Kramatorsk, let Greece do so for Mariupol, Britain - for Volnovaha... Let other countries take Severodonetsk, Lysychansk, Avdiyivka," Poroshenko noted.
Read alsoEighty Ukrainian diplomats fly to Donbas (photo)
According to him, this will be a good symbol.
"If people invest in the renewal of normal life in Donbas, they will understand the level of problems that concern us today. I'm convinced that we must urgently intensify this work today," the head of state stressed.
According to him, Donbas residents should feel the effective moves by the Ukrainian authorities, and the solidarity of the whole world with Ukraine to address pressing problems and restoring normal life in the region.
The president also stressed that his principled position was that Donbas should be a priority in allocating budget funds for the restoration of infrastructure. He noted that roads are currently being built, in particular, the Slaviansk-Kharkiv motorway has been restored, the road between Kramatorsk and Mariupol is being built, as well as the road toward Luhansk. Schools are also being built and infrastructure is being restored.