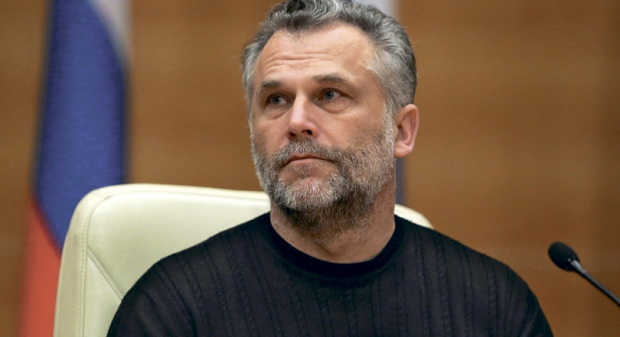 Photo from sevastopolnews.info
Chaly said that after former Ukrainian President Viktor Yanukovych fled the country, he gained the chance to put the plans for the Russian occupation of Crimea into operation.
"Yes, we were preparing for this in 2004 and 2008," Chaly said.
"But at that time the situation did not reach such an extreme point, like last year, when Yanukovych refused to sign the Association Agreement with the European Union, when the protests swept over Maidan Square in Kyiv, we were actively preparing for anti-Maidan here by creating the Republic public association."
Chaly said that after the events on Kyiv's Maidan, the situation in Crimea heated up. He also said that after the collapse of the Soviet Union, he had campaigned against voting for Ukraine's independence in the referendum.
Asked about his decision to proclaim himself as a leader of the so-called "people's movement" in Sevastopol, he replied: "There were two turning points. The first was when it was decided to wage a war. It happened in Austria, where I was informed about Yanukovych fleeing the country. It became clear to me that this was a chance not to be missed. And the second point was when I made a decision to become city mayor."
Chaly said that he had been somewhat concerned about becoming a "popular mayor" because of "the danger of plunging people into war, and the inability to manage the city."