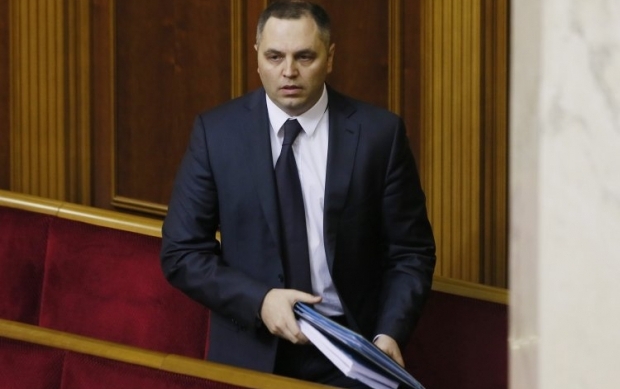 Photo from UNIAN
Former deputy chief of administration of a disgraced ex-president Viktor Yanukovych, Andriy Portnov, has become a top manager of NewsOne TV channel, of which he, himself, reported on Facebook.
"I'd like to report that the day before yesterday in Vienna I signed an agreement on managing NewsOne TV channel. The owner of a 100 percent of the company's statutory fund, Volodymyr Muraev, handed me the TV channel to manage it for a period of three years," the statement says.
According to the agreement, Muraev has no right to interfere with Portnov's activities in the outlet's management, and neither shall he terminate the contract unilaterally. If Muraev wants to sell the channel, Portnov shall be the first in the line to buy, the contract says.
Read alsoPro-Putin politician Medvedchuk gains control over 112 Ukraine TV channel - media
"I plan to show respect to all those who are involved in the channel's creation and operation, its management and journalists; to ensure their maximum independence and protection from the pressure of law enforcement and Presidential Administration, access of all political forces and presidential candidates to the channel's media opportunities," Portnov wrote .
As UNIAN reported, the Security Service of Ukraine launched criminal proceedings against Andriy Portnov. According to People's Deputy Levus, Portnov is allegedly involved in the occupation of part of Ukraine by Russia. This is reportedly evidenced by the recording of a telephone conversation between Russian presidential adviser Glazyev and Chairman of the Verkhovna Rada of Crimea Konstantinov, which was recorded by Ukrainian intelligence on March 1, 2014.
Muraev earlier said he had obtained a residence permit in Austria.