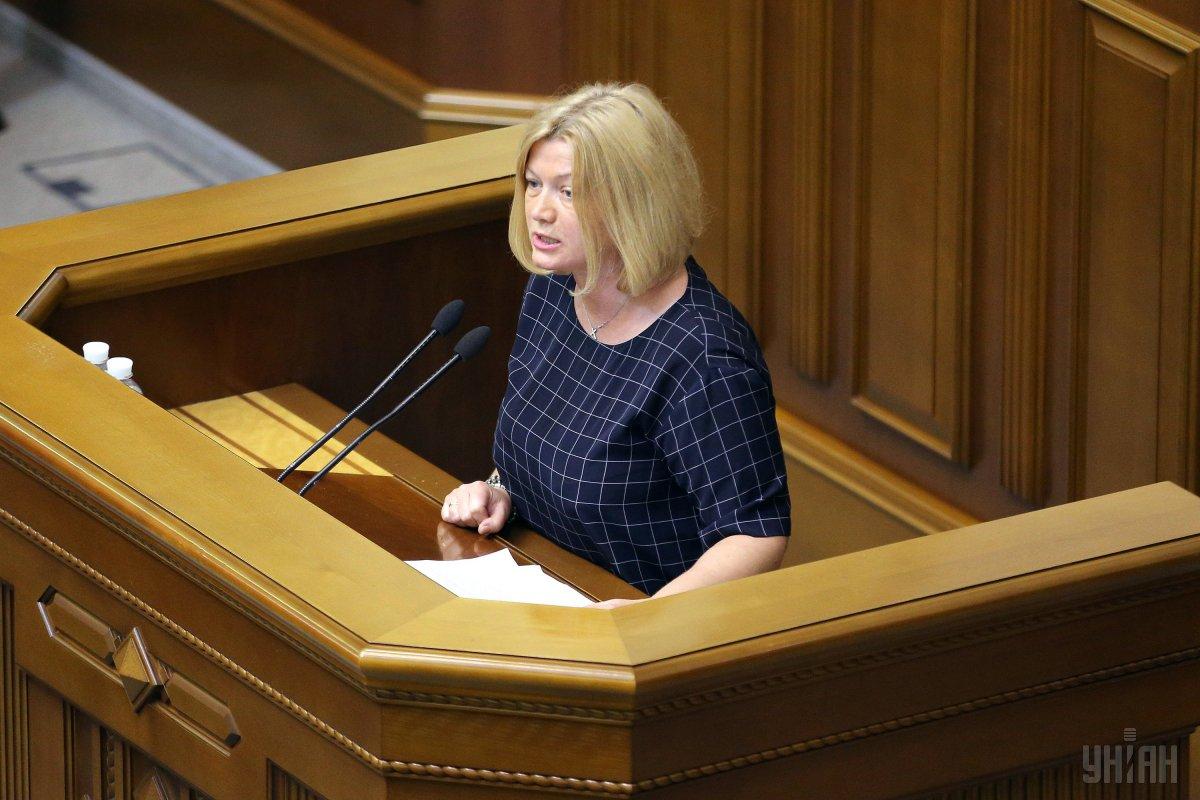 Photo from UNIAN
Ukraine's Representative in the humanitarian subgroup of the Tripartite Contact Group for the Donbas settlement, First Deputy Chair of the Verkhovna Rada Iryna Gerashchenko says some disturbing reports coming about the state of health of Volodymyr Balukh, Oleh Sentsov and other political prisoners.
"We have disturbing information about the deterioration of health of Volodymyr Balukh, Oleh Sentsov and others. Unfortunately, there is not a single response from Russia to all of our proposals made within the humanitarian subgroup in Minsk, through the Foreign Ministry, or the Ombudsperson's office about the transfer of Russian citizens convicted for terrorism, subversive activity or, participation in hostilities, in exchange for the liberation of Ukrainians," Gerashchenko wrote on Facebook after meeting with Ukrainian Ombudsperson Liudmyla Denisova to discuss the situation with political prisoners.
She said they had also discussed the issue of Ukrainian fishermen who had been detained by the occupation authorities and forcibly kept in occupied Crimea, as well as persons convicted by Ukrainian courts in Crimea and other occupied territories before the actual annexation (occupation) who are willing to be transferred to the government-controlled territory to serve the rest of their sentence there.
Read alsoHundred days of hunger strike: "Sentsov case" timeline
"These citizens who are convicted of crimes are also Ukrainian citizens. The Ukrainian side is ready to facilitate their transfer, while the office of the Ombudsperson is ready to deal with this. I have already given this information and relevant contacts to the OSCE representatives in the framework of the Minsk Group, but there is no progress in this matter due to the artificial barriers on the part of the Donbas authorities," she added.
Gerashchenko noted there will be no progress on the issue of hostage release and search for the missing until Moscow sends a relevant signal. "Unfortunately, the Kremlin is not interested in progress on these important issues," she said.