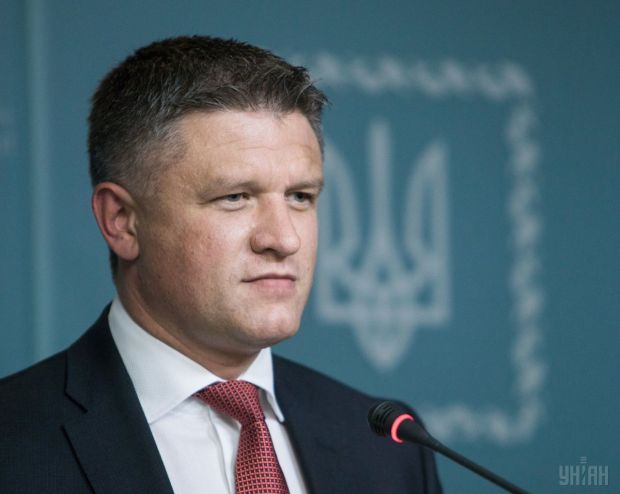 Photo from UNIAN
Deputy Head of Ukrainian President Petro Poroshenko's administration Dmytro Shymkiv has resigned.
"My goal has always been the transformation of the country, management of changes, facilitation of reforms, process and team building, the launch of initiatives, and the promotion of Ukraine's image around the world," he wrote on Facebook on August 31.
"Today, key reforms and initiatives have already been launched. There are 3G and 4G in Ukraine. The National Reforms Council and the National Investment Council have been established and are operating, the processes are running, the people are trained. Therefore, having completed the tasks, I have decided to return where I belong: the corporate sector!" he added.
According to him, he has repeatedly positioned himself as a technocrat, therefore he has declined various proposals for his further career in politics.
As UNIAN reported earlier, Ukrainian President Petro Poroshenko on July 9, 2014, appointed Dmytro Shymkiv as Deputy Head of Presidential Administration, who had previously worked as CEO of Microsoft Ukraine. His duties included the development of a single platform responsible for the implementation of reforms in Ukraine.
He was also engaged in projects for automatic VAT refunds, the launch of the ProZorro electronic procurement system, he contributed to the development of electronic document circulation and cyber security. He participated in the development of the Ukraine 2020 sustainable development strategy, which was implemented in decisions of the President, Cabinet and Verkhovna Rada.
In addition, the English language project, GoGlobal, which attracted a large number of foreign volunteers, was launched with Shymkiv's assistance. He also took an active part in creating innovative tools for supporting Ukrainian culture. The Ukrainian Cultural Foundation was created with his participation, financial incentives for Ukrainian cinematography were formed, and copyright protection was strengthened.