Nazarbayev says he's ready to mediate in talks between Ukraine and Russia
Kazakh President Nursultan Nazarbayev has said in an interview with Russian news agency RIA Novosti that he could act as an independent mediator between Ukraine and Russia.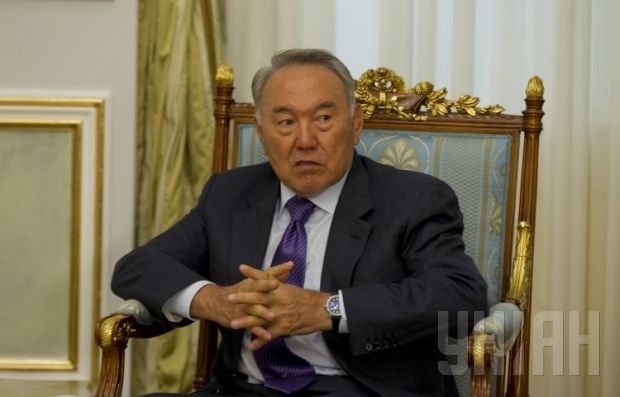 UNIAN
"I believe that Kazakhstan is equal partner both to Russia and Ukraine - we have no conflicts of interest, I am here as an 'honest broker' who does not favor any of the sides, but neutral, who can make a contribution," Nazarbayev said.
He said he believes that currently the main task of politicians is to stop the war and strengthen the independence of Ukraine.
"The main challenge now, I think, is to stop this war, to strengthen the independence of Ukraine, to recognize the territorial integrity of Ukraine, [and], as Russian officials say, to sit at the negotiating table," he said.
As reported, Nazarbayev visiting Ukraine on Monday for talks with Ukrainian President Petro Poroshenko.
If you see a spelling error on our site, select it and press Ctrl+Enter