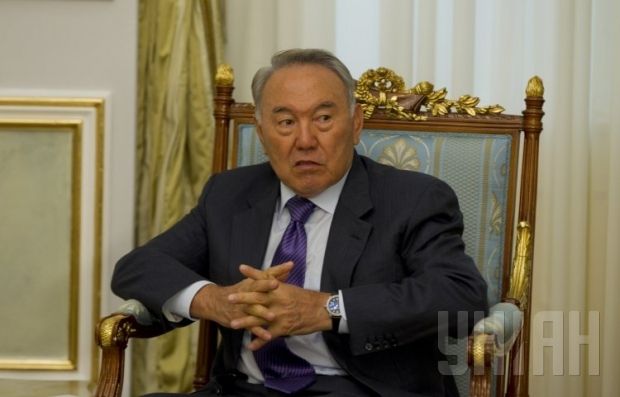 UNIAN
"I believe that Kazakhstan is equal partner both to Russia and Ukraine - we have no conflicts of interest, I am here as an 'honest broker' who does not favor any of the sides, but neutral, who can make a contribution," Nazarbayev said.
He said he believes that currently the main task of politicians is to stop the war and strengthen the independence of Ukraine.
"The main challenge now, I think, is to stop this war, to strengthen the independence of Ukraine, to recognize the territorial integrity of Ukraine, [and], as Russian officials say, to sit at the negotiating table," he said.
As reported, Nazarbayev visiting Ukraine on Monday for talks with Ukrainian President Petro Poroshenko.