Poroshenko and Biden discuss financial assistance for Ukraine
Ukrainian President Petro Poroshenko and U.S. Vice President Joe Biden have discussed the issue of financial aid for Ukraine from the United States, EU and international financial organizations, which they said would be a reliable basis for fast and effective steps for the implementation of reforms, the press service of the Ukrainian president reported on Sunday.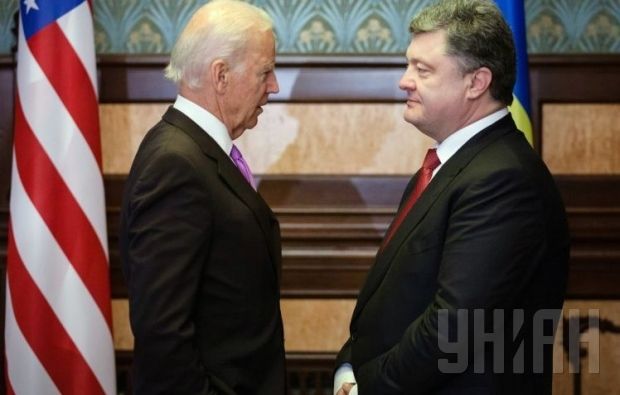 UNIAN
Poroshenko, speaking by phone with Biden, stressed the importance of signing the U.S. Congress-approved Ukraine Freedom Support Act of 2014 by the U.S. President Barack Obama and said he welcomed the U.S. position to impose additional sanctions against Russia in connection with Moscow's annexation of the Ukrainian territory of Crimea.
Poroshenko and Biden agreed to continue their dialogue on the implementation of the peace plan to resolve the situation in the Donbas, and on financial and economic cooperation.
If you see a spelling error on our site, select it and press Ctrl+Enter