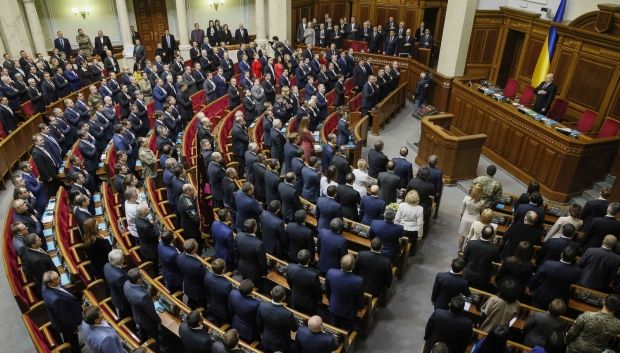 REUTERS
Hroisman said this on Monday during a meeting of the Coordination Board of the parliament.
The speaker noted that the president had submitted for the consideration of the Verkhovna Rada an urgent bill on altering Ukraine's non-aligned status.
"I hope that during this plenary week we will consider this issue in its entirety, and amend the mistakes that were made just recently, when Ukraine was conferred neutral status, which was totally inappropriate," Hroisman said.
As UNIAN reported earlier, on July 1, 2010 the Verkhovna Rada adopted the Law "On the principles of domestic and foreign policy", which established the principle of non-alignment envisaging non-participation of Ukraine in any military and political alliances, in particular, non-membership of NATO.
On December 18, Ukrainian President Petro Poroshenko introduced for consideration by the Ukrainian parliament a law "On amendments to certain laws of Ukraine on Ukraine's giving up its non-alignment policy."
As noted in the explanatory memorandum to the bill, "the non-aligned status of Ukraine has proved to be ineffective in the context of state security from external aggression and pressure."
Poroshenko said that the Verkhovna Rada should urgently consider his bill to abolish the country's non-aligned status.
"I have no doubt that there will be a positive decision on this issue," the head of state said.