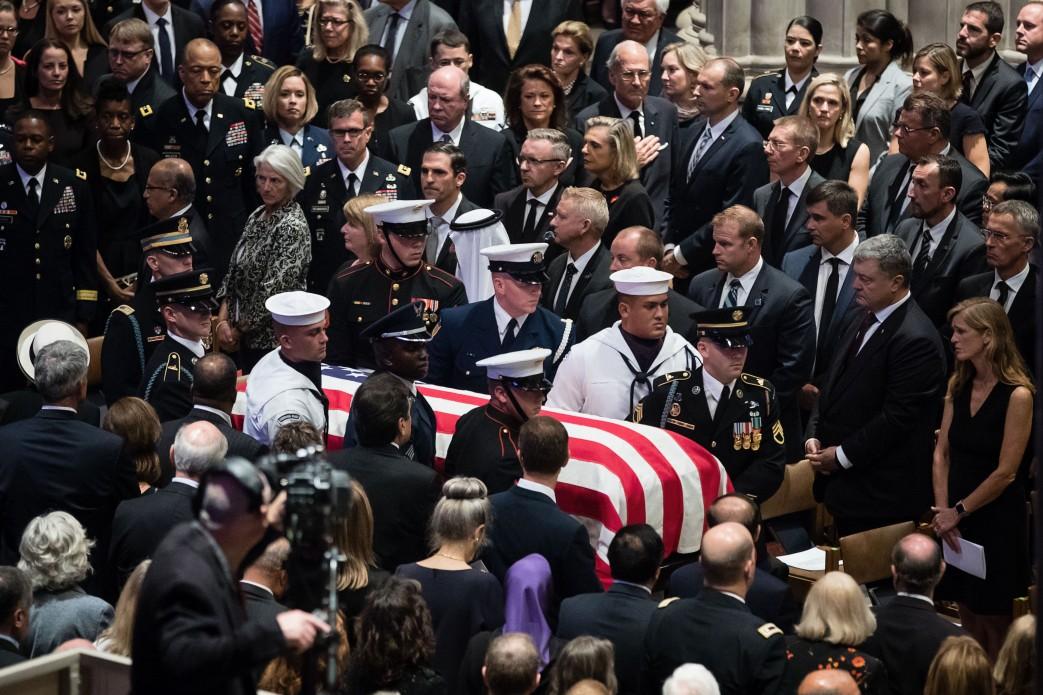 Photo from president.gov.ua
Former U.S. Ambassador to the United States Samantha Power says that the fact that Ukrainian President Petro Poroshenko was standing beside NATO Secretary General Jens Stoltenberg at U.S. Senator John McCain's memorial service was a parting message to Russian President Vladimir Putin and U.S. President Donald Trump.
"Surely [it is] no coincidence that John McCain – who planned every detail of today's memorial – invited Ukraine's President Petro Poroshenko and seated him beside Jens Stoltenberg, head of NATO," she tweeted on September 1.
"A parting message to Vladimir Putin and Donald Trump: America stands with our friends & allies," she added.
President Poroshenko attended the memorial service at Washington National Cathedral in the United States.
Among the current and foreign leaders and officials on the guest list for John McCain's memorial service were about a dozen from former Soviet states, particularly Ukraine and Georgia, according to The Washington Post.
"Both countries have high regard for the late Arizona senator who supported their efforts in recent years to stand up to Russian aggression," it said.