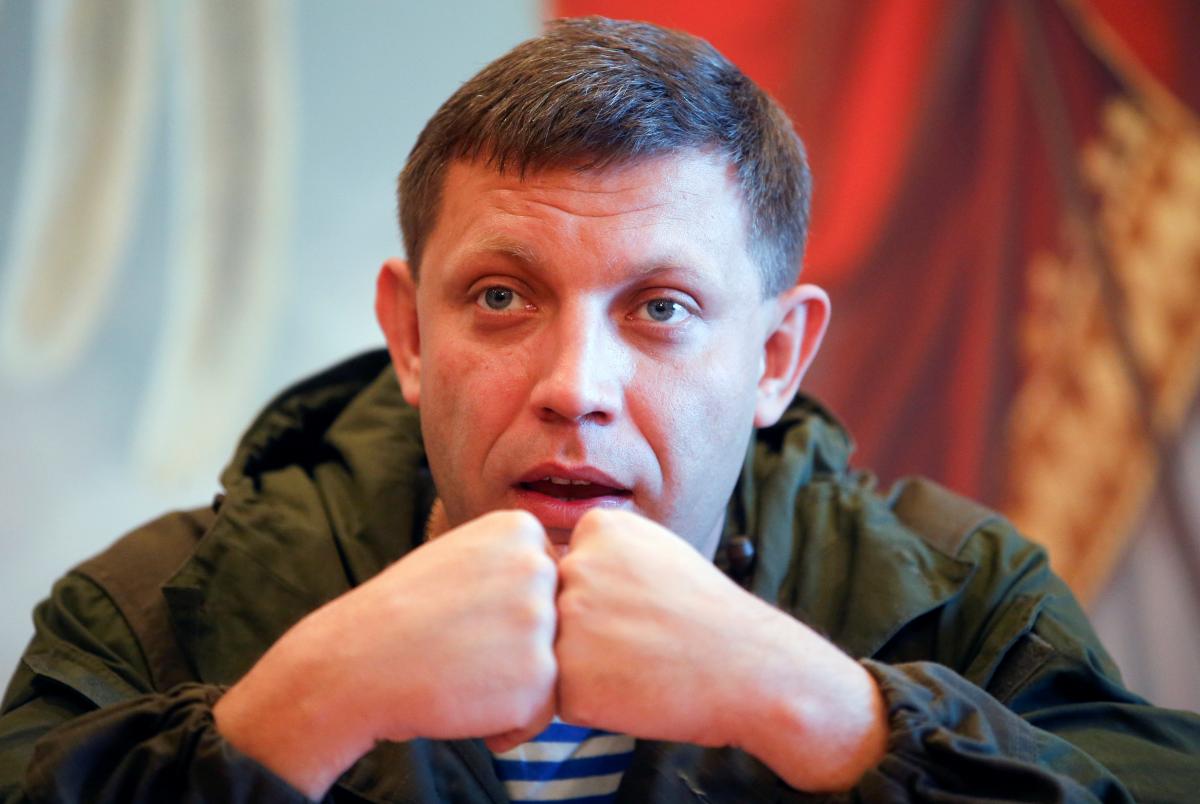 REUTERS
Kremlin spokesperson Dmitry Peskov has said "it's difficult to discuss anything" with Ukraine in the Normandy format following the murder of the so-called "leader" of the self-proclaimed "Donetsk People's Republic" ("DPR") Alexander Zakharchenko as Russia has already put the blame for the incident on Kyiv.
However, this does not mean that Russia is withdrawing from the Minsk agreements, Peskov said, according to an UNIAN correspondent in Russia.
"Any negotiations are carried out to see some outcome. To negotiate for the sake of the very process is not quite reasonable. Russia has been and remains a party committed to the Minsk process. Russia also remains a country that has always said that it is Kyiv that is hindering the implementation of these agreements," Peskov said, answering the UNIAN reporter's question about the prospects of the Normandy Four efforts against the background of Zakharchenko's murder.
Read alsoGetting rid of inconvenient puppet or imitation of death: Military columnist names versions of Donetsk blast
"It's very difficult to talk about anything with the Ukrainian side after this terrorist attack. I repeat once again this does not mean Russia is withdrawing from the Minsk process," he said.
At the same time, Peskov refused to answer the question on who Russia sees to succeed Zakharchenko and whether Russia is negotiating with someone in this regard.
"I cannot answer this question," Peskov said.
According to him, Zakharchenko's signature under the Minsk accords was put as that of a "representative of Donbas."
Read also"DPR" chief Zakharchenko killed in Donetsk explosion (Photo)
"President Putin does everything to move the Minsk process from the dead spot, but such terrorist acts in no way contribute to the process. This is unambiguous," Peskov added.
As UNIAN reported, on August 31, "head" of the self-proclaimed "Donetsk People's Republic" Alexander Zakharchenko was blown up in a Donetsk restaurant "Separ" and died at a local hospital.
The Security Service of Ukraine confirmed Zakharchenko's death and suggested that his death could be the result of internal criminal conflicts among militants, primarily related to the re-distribution of businesses seized in 2014-2018. In addition, the SBU does not exclude the involvement of Russian special services, for whom the odious Zakharchenko could become a burden hindering their plans.
Russian Foreign Ministry spokeswoman Maria Zakharova blamed "Kyiv regime" for the murder and demanded that the West guarantee an unbiased investigation into the incident.
Russian President Vladimir Putin expressed condolences over Zakharchenko's death and promised the occupied Donbas "support."