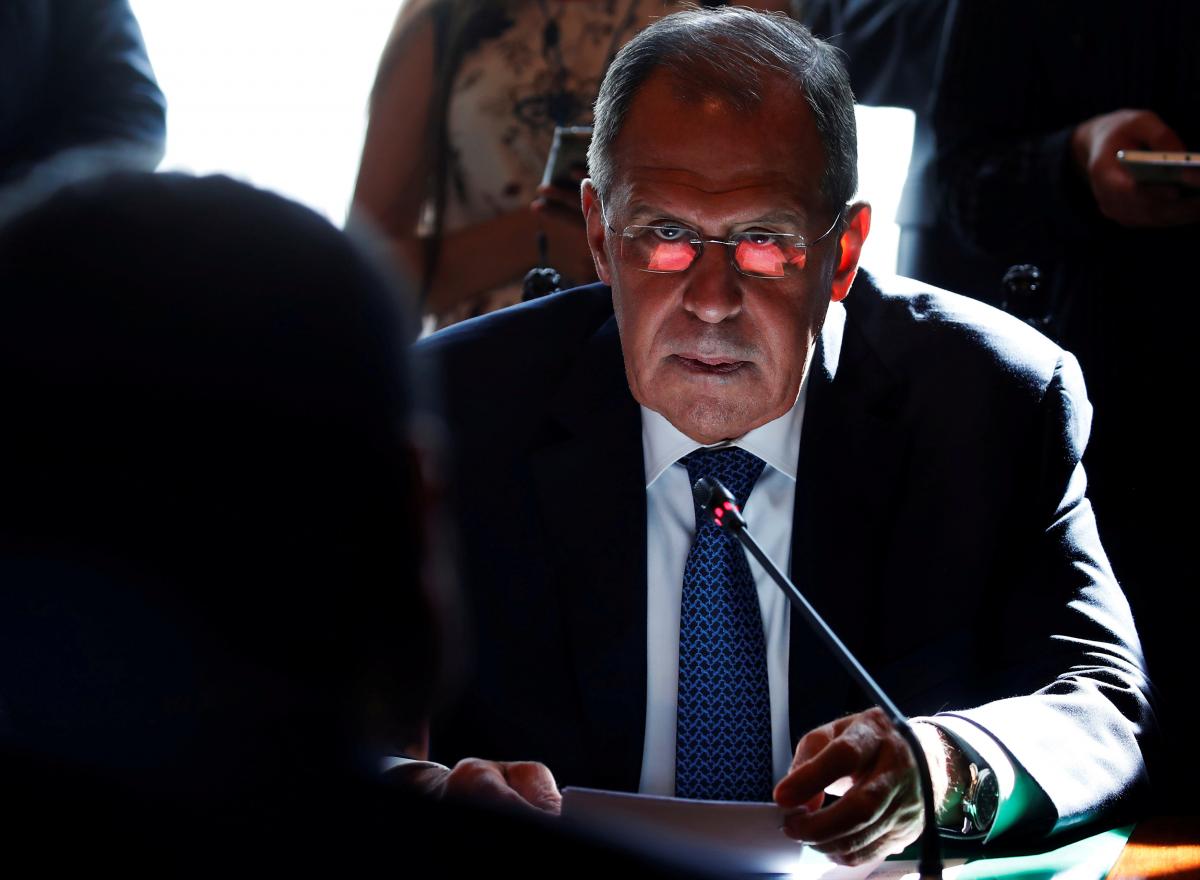 REUTERS
Russian Minister of Foreign Affairs Sergei Lavrov says it is "inappropriate" to hold new talks in the Normandy format after the murder of Alexander Zakharchenko, the late head of the self-proclaimed "Donetsk People's Republic" ("DPR").
"We do not reject the Normandy format, but now it would be just inappropriate and blasphemous to call [a meeting] in that Normandy [Ukraine, Russia, Germany and France] format, especially when neither Berlin nor Paris expressed their condemnation of this political assassination that took place in Donetsk," he said, he said during the "Big Game" program on Channel One Russia, the Russian news agency RIA Novosti said.
Read alsoZakharchenko killing as Moscow's excuse to suspend Donbas talks
As was reported earlier, an explosion in a local café in the Russian-occupied city of Donetsk on August 31 killed two persons, including Zakharchenko, and nine more were injured.
The so-called "First Deputy Prime Minister" Dmitry Trapeznikov, who prior to the Russian-Ukrainian war was in charge of the football fan organization of tycoon Rinat Akhmetov's FC Shakhtar Donetsk, was appointed acting head of the "DPR."