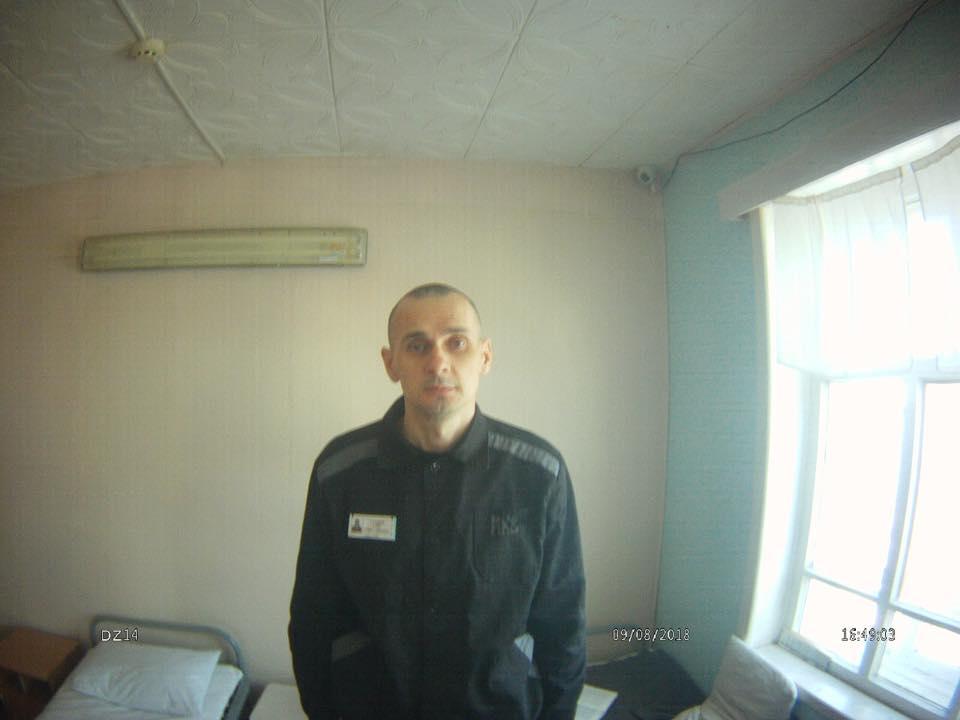 facebook.com/denisovaombudsman
Only 4% of Russians consider it necessary to pardon illegally convicted Ukrainian filmmaker Oleh Sentsov.
According to a survey by the Levada Center, an independent Russian polling and sociological research organization, when asked how the Russian authorities should act in connection with Sentsov's hunger strike demanding the release of Ukrainian political prisoners, 4% of the respondents said it was necessary to "pardon only Sentsov", 24% said "to swap political prisoners between Russia and Ukraine," 17 % claimed "to leave Sentsov and all Ukrainian political prisoners in custody", 49% said they knew nothing about the situation, while 8% found the question difficult to answer.
Read alsoU.S. State Department calls on Russia to immediately release Sentsov
The survey was conducted on August 23-30 on a representative all-Russian sample of urban and rural population. A total of 1,600 people aged from 18 were questioned in 52 regions of Russia.
UNIAN memo. Sentsov was arrested in Russian-occupied Crimea in spring 2014 and in August 2015 he was sentenced to 20 years in prison following an unfair trial where he faced "terrorism" charges stemming from his opposition to Russia's occupation of Crimea. He has been serving his term in a penal colony in the town of Labytnangi, Russia's Yamal. Sentsov began his hunger strike on May 14, 2018, in protest against the politically motivated jailing of dozens of Ukrainians in the Russian Federation.