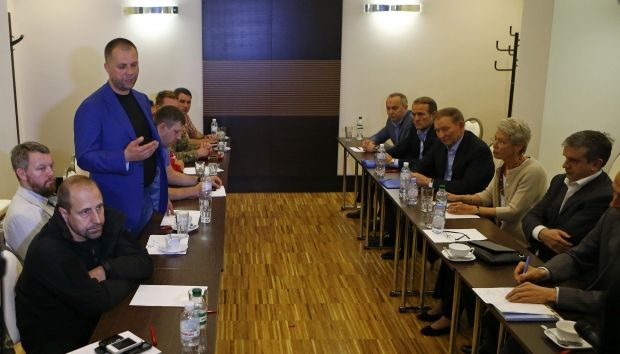 REUTERS
The meeting was agreed during a telephone conversation between Ukrainian President Petro Poroshenko, German Chancellor Angela Merkel, French President Francois Hollande and Russian President Vladimir Putin, the press service said.
The press service said that the parties have agreed on the need to fulfill all the provisions of the Minsk agreements, including the implementation of a ceasefire, a withdrawal of forces to the demarcation line set out in the memorandum of September 19, the withdrawal of heavy weapons, and early release of all hostages.
Poroshenko also called strongly for the release of Nadezhda Savchenko, a Ukrainian pilot who is being held in Russia. Shevchenko says she was abducted and taken to Russia by pro-Russian militants. Moscow says she crossed into Russia illegally of her own will.
 Poroshenko, Merkel, Hollande and Putin also agreed to continue phone consultations in a few days, according to the report.