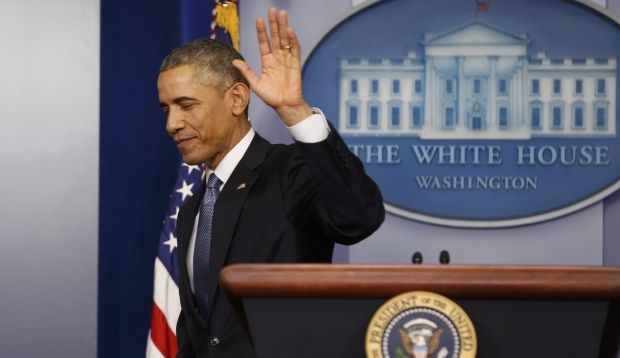 REUTERS
Moscow announced on Monday that it had sent the U.S. president an invitation to take part in the celebrations of the 70th anniversary of the end of the Second World War.
"The U.S. President has no plans to visit Russia in the nearest future," Stroh said.
As UNIAN reported earlier, Russian president aide Yuriy Ushakov said at a briefing on Monday that Obama would be invited to Moscow.
"Of course, we have sent an invitation," he said when questioned on the matter.
"We have sent invitations to the festivities marking the 70th anniversary of victory to many countries of the world," Ushakov said.
In particular, North Korean leader Kim Jong-un has been invited to the event.
"There are early messages from Pyongyang that the Korean leader intends to come to Moscow to take part in these celebrations," Ushakov said.