Ukrainian parliament scraps Ukraine's non-aligned status
The Verkhovna Rada of Ukraine on Tuesday approved a draft law on Ukraine's abandoning its non-alignment policy, an UNIAN correspondent in parliament reports.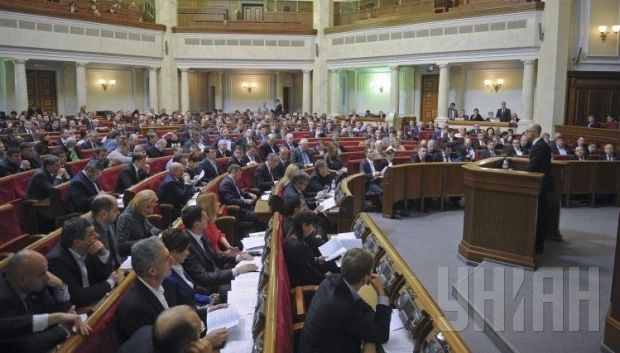 UNIAN
As previously reported by the presidential press service, the draft law is aimed at "providing an additional mechanism for ensuring the sovereignty, territorial integrity and protection of the independence of Ukraine." 
"The non-aligned status of Ukraine, which was enshrined in the Law of Ukraine 'On the basis of domestic and foreign policy' has proved to be ineffective in the context of state security from external aggression and pressure," read the explanatory note to the draft bill.
"Ukraine's prolonged presence in a 'gray' buffer zone between powerful systems of collective defense is an additional challenge to Ukraine."
The Verkhovna Rada adopted the Law 'On the principles of domestic and foreign policy', on July 1, 2010. The law established the principle of non-alignment, envisaging the non-participation of Ukraine in any military and political alliances, and in particular its non-membership of NATO.
Since Russia's invasion and annexation of the Ukrainian territory of Crimea in March, public support in the country for Ukraine's joining NATO has risen from 20-25% then, to over 50% now.
VIDEO: Ukraine scraps non-aligned status

If you see a spelling error on our site, select it and press Ctrl+Enter