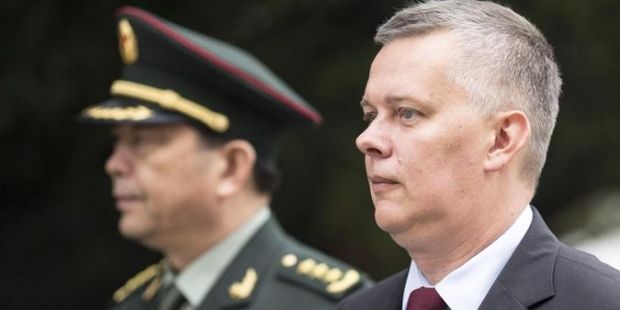 REUTERS
"The declaration of Ukrainian President Petro Poroshenko on canceling the non-aligned status [of Ukraine] is very important," Siemoniak said.
"I think, it was the first step, and we will wait for the time when Ukraine becomes  a member of NATO," the minister said.
"NATO should be open to new members, and to Ukraine in particular," he said, according to Ukrainian online newspaper Ukrainska Pravda.
"Ukraine must comply with the standards, but Ukrainian society should also seek membership of NATO. Nobody in the world has the right to stop it. I think it is an inevitable process, and Ukraine will be in NATO and the EU."
In addition, the Polish Defense Minister praised the role of the President of Belarus in the negotiations to resolve the conflict in Ukraine, but said it was very early to talk of the Euro-Atlantic integration of Belarus, as this is a question of the democracy and human rights.
"The President of Belarus Alexander Lukashenko sees the direction of [Russian President Vladimir] Putin's policy, and such countries as Kazakhstan and Belarus could be afraid that they will be the next victims after Ukraine," he said.
As reported earlier, Ukrainian President Petro Poroshenko said that Ukraine may contribute to the development of relations between Belarus and the EU in the framework of the Eastern Partnership.