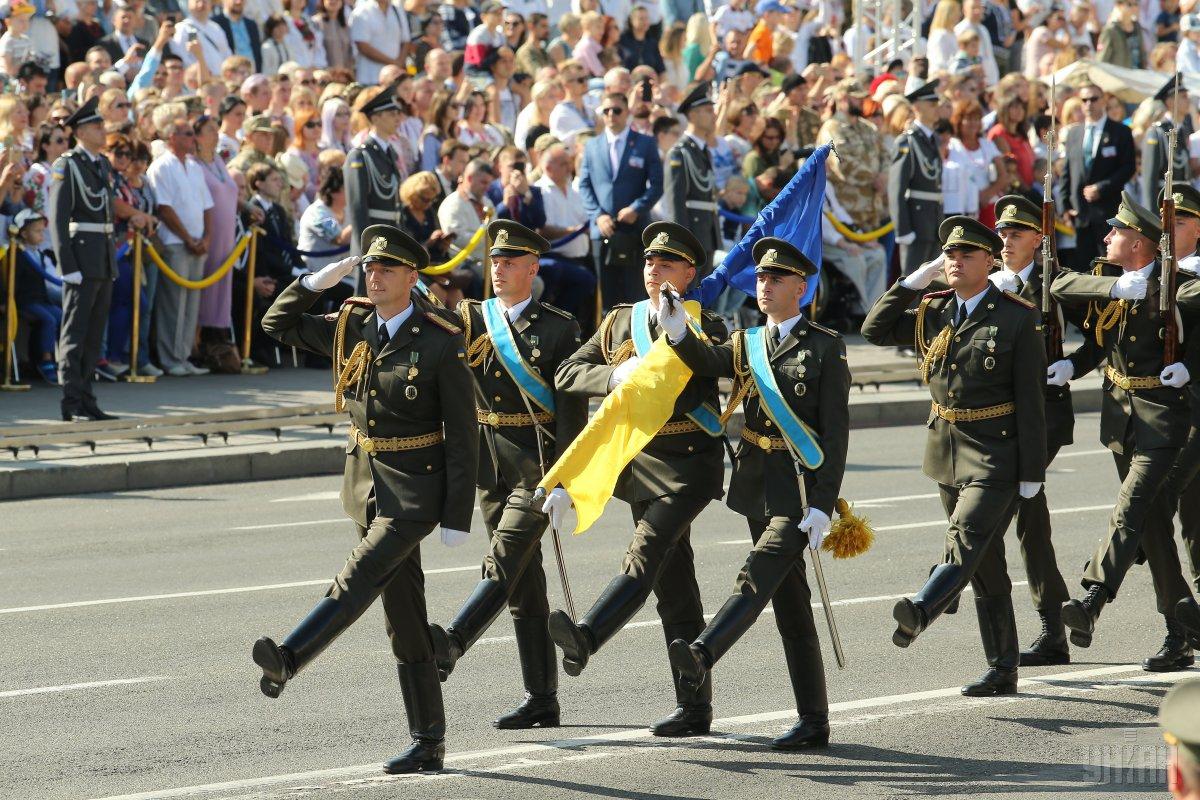 Photo from UNIAN
The Verkhovna Rada of Ukraine has adopted in the first reading Bill "On amendments to the charters of the Armed Forces of Ukraine" (No. 9036).
The relevant decision was backed by 283 MPs, an UNIAN correspondent reports.
The bill proposes changes to the Charter of Internal Service of the Armed Forces of Ukraine, the Charter of the garrison and guard services of the Armed Forces of Ukraine, and Drill Regulations of the Armed Forces of Ukraine on the establishment of a new military greeting "Glory to Ukraine" – "Glory to heroes," as well as the procedure for the ritual of raising the national flag of Ukraine.
Read also"Glory to Ukraine!" now on Ukraine national football team's new uniform (Photo)
In addition, the bill provides for the use in the army of an official address "Pan" ("sir" in Ukrainian) along with the Soviet-era "tovarysh" [comrade].
First Deputy Defense Minister Ivan Rusnak said the issue of introducing a new greeting "was discussed among the military and received unconditional support from servicemen and ATO participants."
At the same time, MP Ivan Vinnyk said the norms defined in the law will be extended to other military formations, including the National Guard and the SBU Security Service of Ukraine. According to him, "the National Police is regulated by separate government decrees," therefore it is proposed to provide by the second reading definitions, which will allow the same greetings to be used there.
The period for drafting the bill ahead of the second reading has been reduced to 10 days.