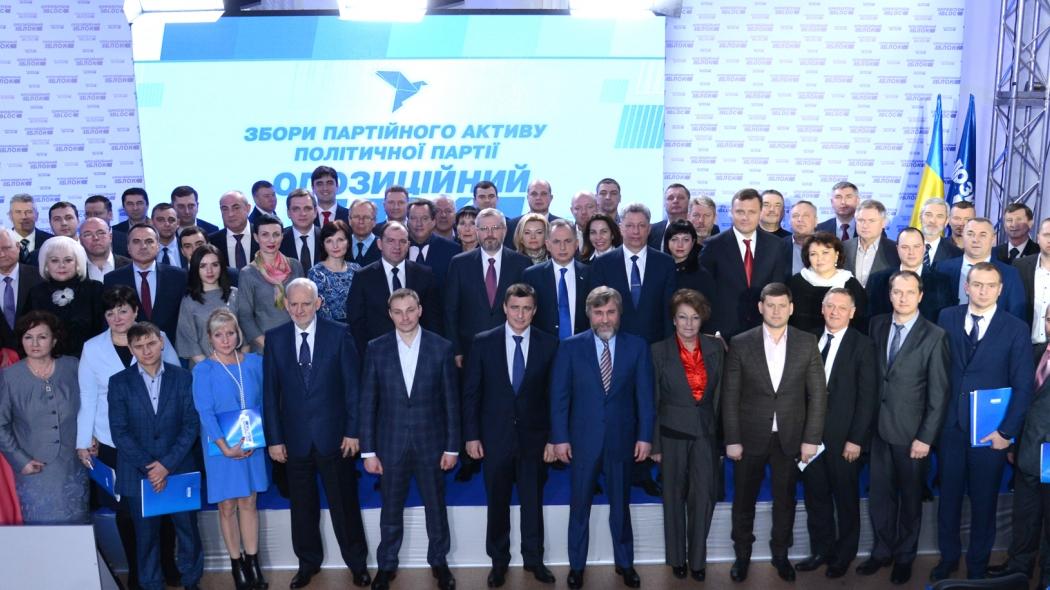 opposition.org.ua
Representatives of the Opposition Bloc and For Life parties are negotiating a political deal, a source close to the talks says.
The parties are close to striking a strategic agreement that will provide for coordination of activities during the campaigning period, nomination by December 2018 of a single candidate (based on ratings), and further merger into one party, Strana.ua reported citing its anonymous source.
The Opposition Bloc is a political force created through the unification of six political parties to participate in the early elections to the Verkhovna Rada of Ukraine. The Opposition Bloc includes Party of Development of Ukraine, New Politics Party, State Neutrality Party, Ukraine – Forward! Party, and Labor Ukraine Party. The Bloc's leader is Yuriy Boyko. From 2014 to 2016 it also included the all-Ukrainian association "Center" (headed by Vadym Rabinovych).
Read alsoPoroshenko: Kremlin creating tens of thousands of fake accounts in social networks ahead of Ukraine elections
For Life Party was registered on December 9, 1999. Its head is Vadym Rabinovych. Viktor Medvedchuk, who is reported to have close ties to Russian President Vladimir Putin, has recently announced he agreed to joining the For Life team at Rabinovych's proposal following years of being at the helm of the "Ukrainian Choice" political movement.  
As UNIAN reported earlier, regular presidential elections in Ukraine are scheduled for March 31, 2019. Parliamentary elections to the Verkhovna Rada of Ukraine of the 9th convocation are to be held in October 2019.