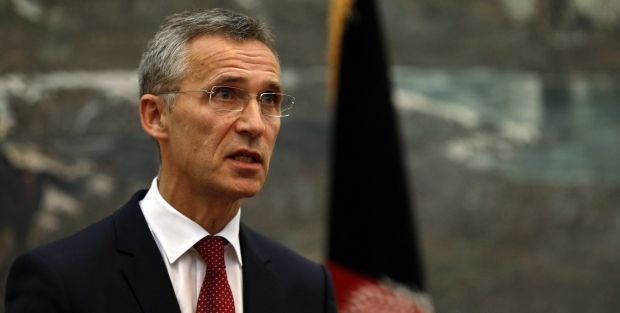 REUTERS
"The country's current leadership itself has stated the necessity to undertake serious reforms in the defense field, to combat corruption, before Ukraine can apply for membership," Stoltenberg said, commenting on the decision of Ukraine's parliament on Tuesday to cancel the country's non-aligned status.
Stoltenberg said he would make no predictions about how long it would take for Ukraine to reform enough to meet the criteria for membership of NATO, but said it could take at least six years.
He said he was not concerned that the decision of Ukraine's parliament might lead to a further deterioration of relations with Russia. According to him, only the Ukrainian people have the right to decide on Ukraine's membership of NATO.
"This is the basic principle - all countries have the sovereign right to decide on membership of what alliance they want to be to ensure their security, and other countries cannot prevent Ukraine from making its choice," Stoltenberg said.
He noted that NATO has very serious approach towards accepting new members, as the guarantee of the security of the countries in the alliance is based on the principle of "All for one, and one for all.'