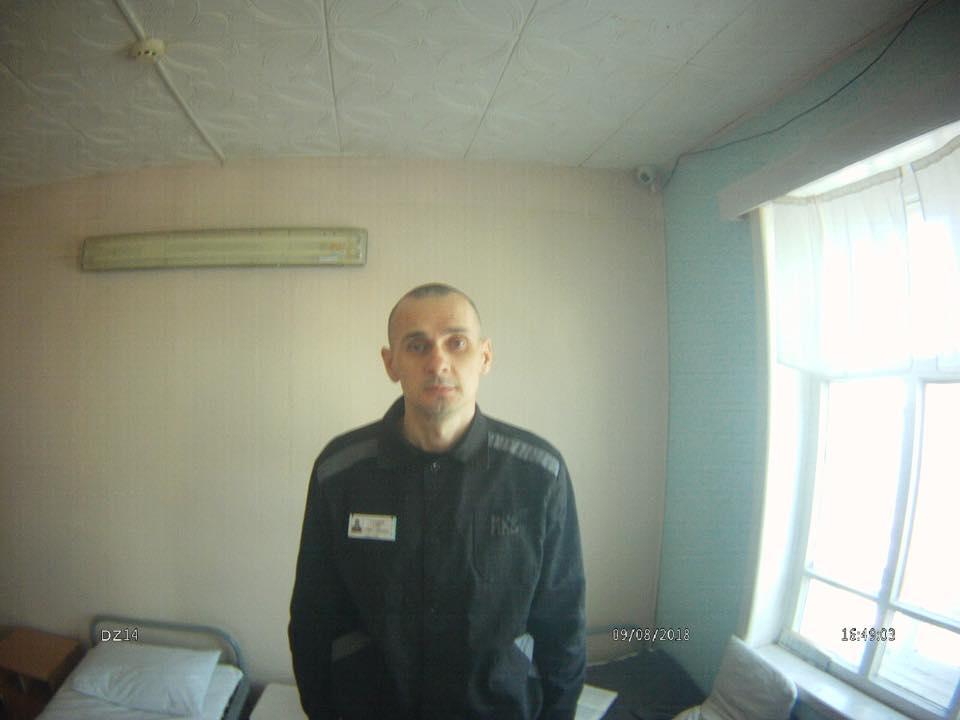 facebook.com/denisovaombudsman
An imprisoned Ukrainian filmmaker's health has suffered irreversible damage after 120 days of hunger strike, his lawyer said Monday.
Sentsov's lawyer, Dmitry Dinze, said that his condition has steadily worsened, resulting in "irreversible changes affecting the cardiovascular system, kidneys and liver." He added that Sentsov is increasingly frail and finds it difficult to get up from his bed, according to the Associated Press (AP).
Prison officials said Sentsov was being given a nutritious formula daily.
"He has faced a slow decay despite the supportive therapy," Dinze said of Sentsov.
Read alsoSentsov writes will, losing hope of release
Oleh Sentsov, an opponent of Russia's 2014 annexation of Crimea, was sentenced to 20 years in prison in 2015 for conspiracy to conduct terror attacks, charges that he denies. He has refused to seek a pardon from Russian President Vladimir Putin.
Sentsov's mother pleaded with Putin to pardon her son, but the Kremlin turned her letters down, saying that Sentsov himself needs to appeal for a pardon.
Sentsov's case has drawn close international attention, with Western nations campaigning for his release.
In a silent protest, human rights activists stood during the opening remarks of the Russian representative at the annual meeting of the Organization for Security and Cooperation in Europe in Warsaw on Monday.
Many participants from civil society wore T-shirts or had big stickers on their backs saying #SaveOlegSentsov.
The two-week meeting, focused on human rights, is a rare forum where civil society and governments participate equally.