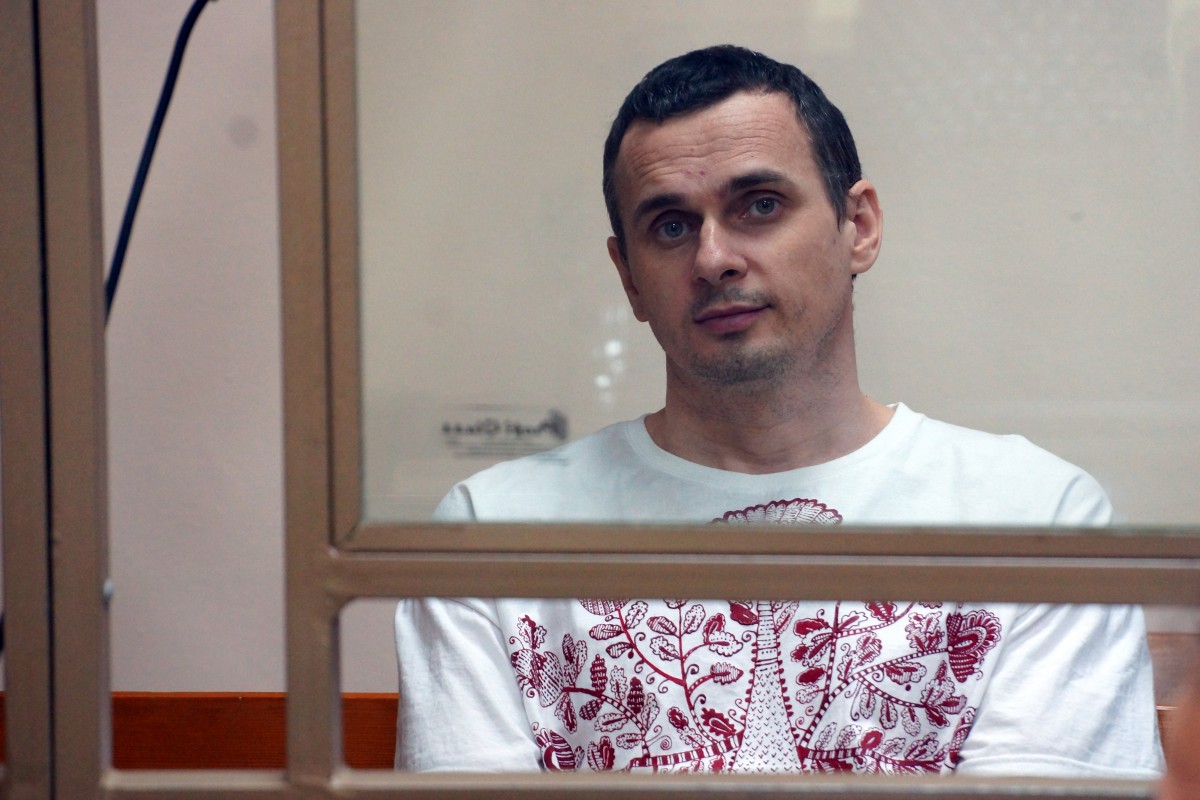 Photo by Anton Naumlyuk
European lawmakers have nominated Ukrainian film director Oleh Sentsov, who has been on hunger strike in a Russian prison for nearly four months, for this year's Sakharov Prize for Freedom of Thought.
The center-right European People's Party (EPP), the biggest political group in the European Parliament, tweeted on September 12 it had selected Sentsov, saying the filmmaker was "illegaly imprisoned" in Russia, RFE/RL wrote.
Other nominees for the prestigious prize include Syrian photographer Caesar and Seyran Ates, a female imam in Berlin.
Read alsoSentsov writes will, losing hope of release
The members of the European Parliament will present their nominees to the chamber's committees on foreign affairs and development on September 27, which will then shortlist three of them.
The laureate is to be announced on October 25.
Sentsov, a Crimean native who opposed Russia's 2014 takeover of the Ukrainian peninsula, is serving a 20-year prison term after being convicted of terrorism in a trial that he, human rights groups, and Western governments contend was politically motivated.
Imprisoned in the far northern Yamalo-Nenets region of Russia, Sentsov started a hunger strike on May 14, demanding that Russia release 64 fellow Ukrainians he considers political prisoners.
In a Facebook post on September 11, his cousin Natalya Kaplan quoted the filmmaker as saying his "limbs are going numb" and that he no longer believes his ordeal in a Russian prison will have a "happy ending."
The annual Sakharov Prize was established in 1988 by the EU's parliament to honor individuals and organizations defending human rights and fundamental freedoms.
The prize, named in honor of the Soviet physicist and dissident Andrei Sakharov, is worth 50,000 euros ($58,000) and will be presented to the winners at a ceremony on December 12.
Previous laureates include Nelson Mandela and Malala Yousafzai, a Pakistani girl who has championed the rights of Pakistani girls to receive schooling.