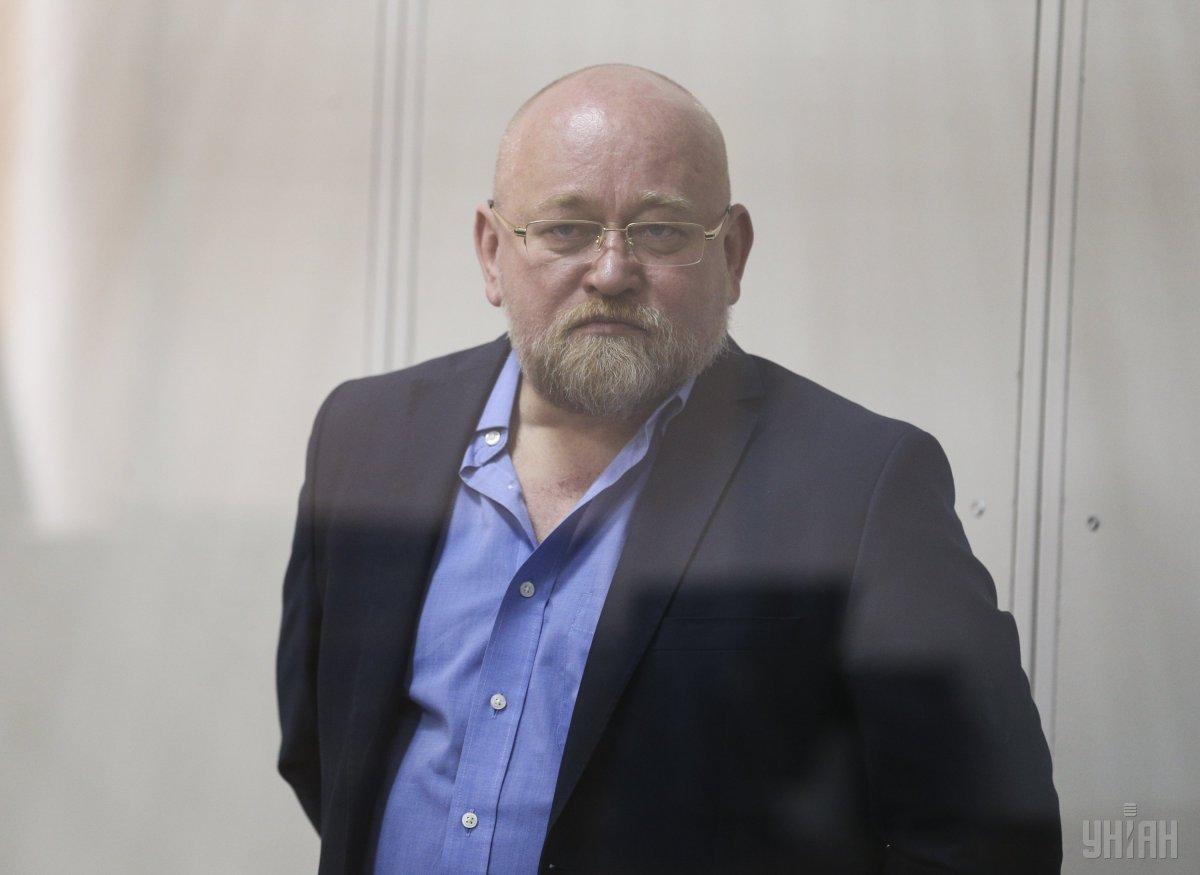 Photo from UNIAN
Head of the Ukrainian "Officer Corps" center for the exchange of prisoners of war Volodymyr Ruban, who is charged with an attempted coup, will remain under arrest for another two months, until October 30.
"Volodymyr Ruban's preventive measure was extended until October 30," Ruban's lawyer Valentyn Rybin said.
He added the relevant court hearing took place on August 31.
The previous term of Ruban's arrest expired on September 8.
Read alsoChief swap mediator Ruban charged for coup attempt to remain arrested until Aug 23
As UNIAN reported, MP Nadiia Savchenko and Ruban, who was detained on the contact line in Donbas while smuggling weapons from the occupied territory on March 8, 2018, are suspected of preparations for terrorist acts and a coup.
Ukraine's Verkhovna Rada on March 22 green-lighted the arrest of Savchenko, a former Ukrainian pilot released from a Russian prison as part of a prisoner-of-war exchange. Ukraine's prosecutors charged Savchenko with plotting a coup and an act of terror in Ukraine, following an elaborate sting operation by SBU Security Service agents, who initially targeted former hostage swap negotiator Ruban. The latter is believed to have conspired with Savchenko.
He reportedly attempted to smuggle a huge arsenal of weapons from the militant-occupied areas into the government-controlled territory.
Ruban is being charged with preparing a terrorist attack and illegal possession of weapons. In addition, he is suspected of plotting an assassination of the president of Ukraine and a number of top officials in Kyiv.
Ruban has denied all charges, claiming he merely acted as a truck driver and knew nothing about the weapons hidden in furniture in the back of the vehicle.