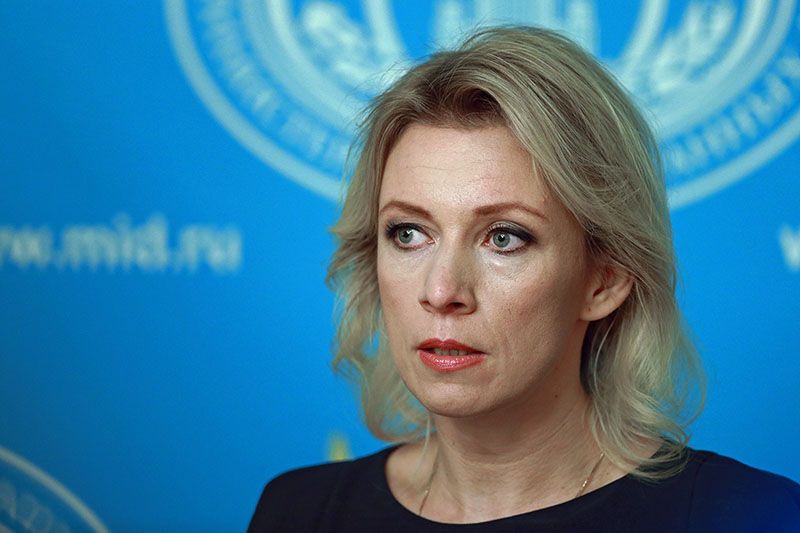 tvc.ru
Investigators from the FSB [Federal Security Service] were sent to the temporarily occupied territories of Donbas to investigate the assassination of terrorist leader Alexander Zakharchenko at the invitation of "local authorities" and will be "in this territory," that's according to MFA Russia's spokesperson Maria Zakharova who spoke at a briefing on Thursday.
"I would like to answer the question addressed to me at my last briefing by a journalist from Ukraine, Roman Tsymbaliuk, regarding the grounds for the Russian investigators to enter the territory of the DPR [unrecognized self-proclaimed 'Donetsk People's Republic']," Zakharova said, according to an UNIAN correspondent.
"I'd like to say that we are talking about Russian forensic experts - they will be in this territory at the invitation of local authorities and will assist them in investigating the terrorist attack," said Zakharova.
As UNIAN reported earlier, Zakharchenko was killed on August 31 in a blast at one of the Donetsk restaurants.
Read alsoSBU on Russian FSB's statement on Ukrainian intel's ties with ISIS: Fabrication
Ukraine's SBU security service assumed that the warlord's death could be a result of internal criminal squabbles among militants, primarily related to the redistribution of businesses seized earlier. In addition, the SBU did not rule out the involvement of Russian special services, for whom the odious Zakharchenko could become a hindrance.
On September 3, Sergei Beseda, an FSB's liaison office chief, said that the "specialists" of the Russian security service were helping the "DPR" investigate Zakharchenko's murder.
Read alsoUkraine intel: Kremlin to eventually replace assassinated Zakharchenko with Girkin
At the same time, the Kremlin refused to comment on the legal grounds for the FSB operatives' deployment in Ukraine and conducting a probe there.
At a September 7 briefing, Zakharova promised to follow up on this information.
First Deputy Chairman of the Verkhovna Rada of Ukraine, Iryna Gerashchenko, said that the issue of Russia sending its detectives to the temporarily occupied territory of Ukraine would be addressed at the UN General Assembly.