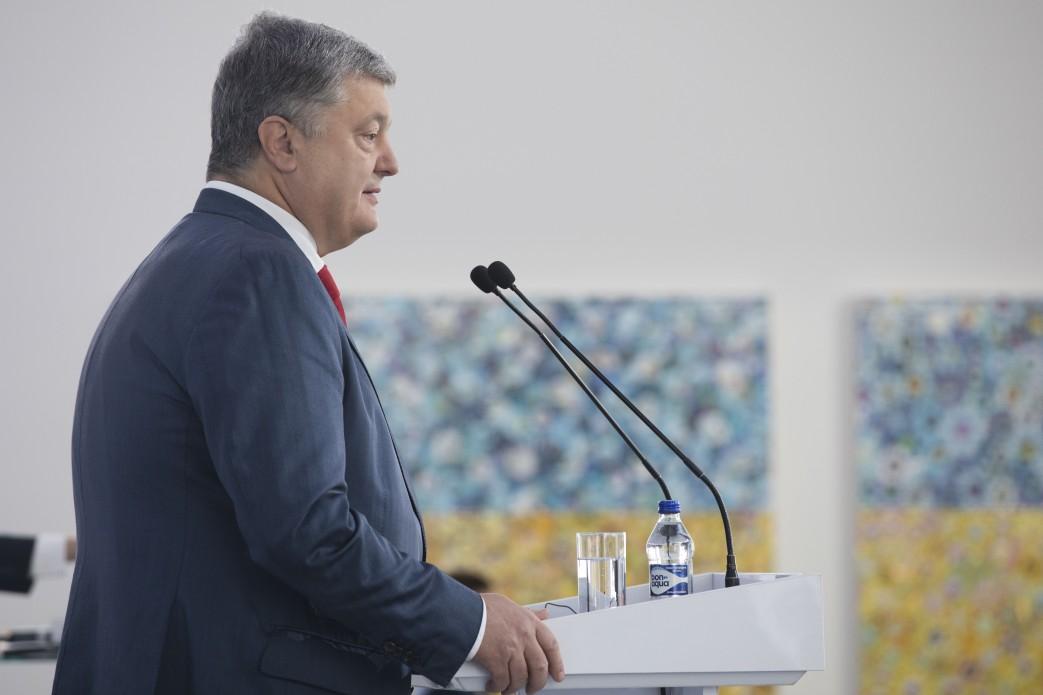 president.gov.ua
The pressure on the part of Russia will not force Ukraine to agree to change the country's political system to establish federalization or political autonomy, Ukrainian President Petro Poroshenko told a Kyiv conference Friday.
Poroshenko said he "remembers well" the night of February 12, 2015, when 19-hour negotiations were held to agree on the new Minsk deal, which resulted in the signing by the Tripartite Contact Group of the Set of Measures to Implement the Minsk Agreements, an UNIAN correspondent reports.
The president said that the second Minsk agreements clearly indicated obligations of each party to resolve the armed conflict in Donbas.
Read alsoPoroshenko, Volker discuss situation in Donbas, sanctions policy against Russia
"Russia must withdraw all its troops from the occupied Ukraine. Russia must withdraw all tanks and artillery systems, all heavy weapons, and disarm all illegal armed formations. Russia must create security preconditions in order to start a political process," Poroshenko stressed.
"Incidentally, we never talked about political autonomy. We never talked about federalization, as some are trying to imagine. No, Ukraine is a unitary state, and it will never agree to foreign pressure to change the structure of our country," the president said.
In this regard, he stressed: "It is not in Russia, not in Moscow, and also not in Brussels or Washington, where a decision will be taken on what Ukraine will be like. This is the sovereign right of the Ukrainian people."