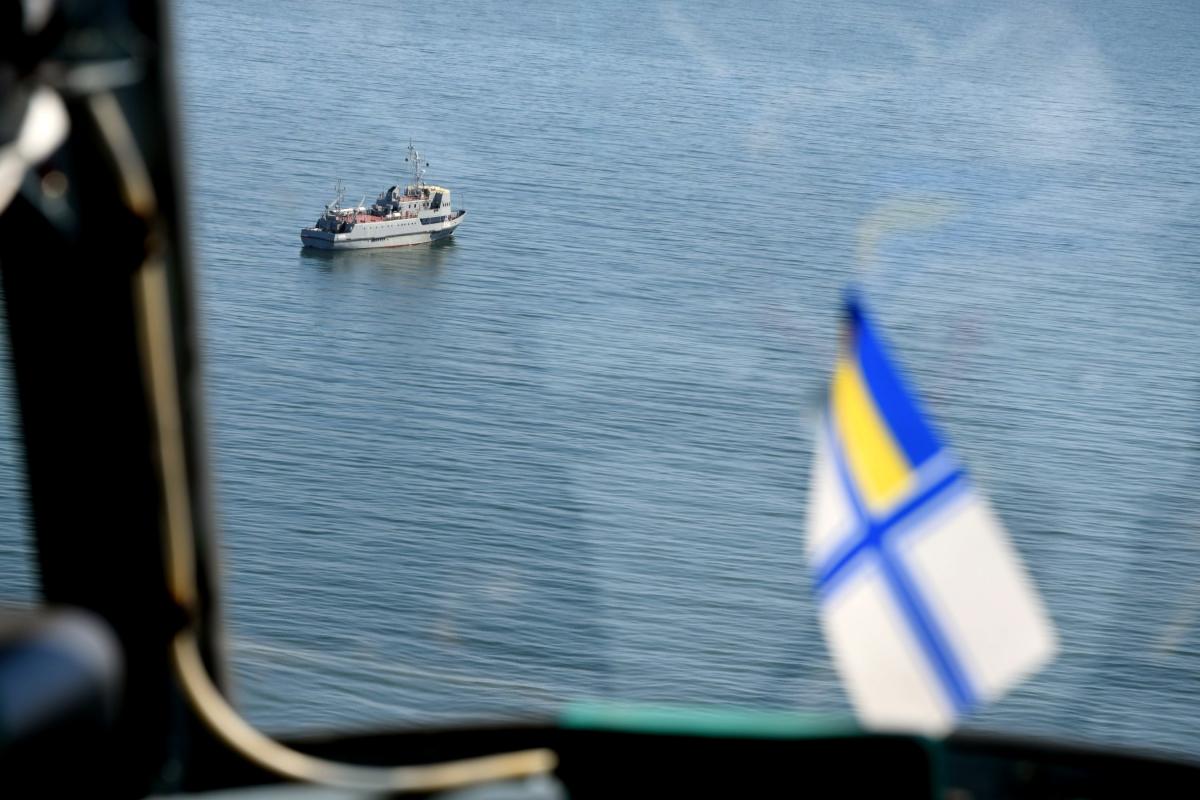 Photo from mil.gov.ua
Ukraine plans to create a naval base on the Sea of Azov before the end of the year.
"This [the creation of the base] will create conditions for repelling Russian aggression in that region," the Ukrainian government said on its Facebook page.
It was also announced that two armored artillery boats of the Ukrainian Navy were floated off the shores of the town of Berdyansk on September 16.
Read alsoUkraine's envoy for Crimea reports about Russian provocation in Sea of Azov (Photo, video)
Earlier Ukrainian President Petro Poroshenko warned that Russia's purpose is to occupy the Sea of Azov the same way it did Crimea. "This is a brutal violation of international law, and we cannot accept it. We are strengthening our military there and launching a case against Russia in the international Permanent Court of Arbitration. We have absolutely clear legal status in the Sea of Azov. Russia has no right to attack or stop our vessels, which carry goods and passengers from two important Ukrainian ports, Mariupol and Berdyansk. If Russia does not stop, we have only one instrument, which is sanctions," Poroshenko told The Washington Post in an interview published on September 13.