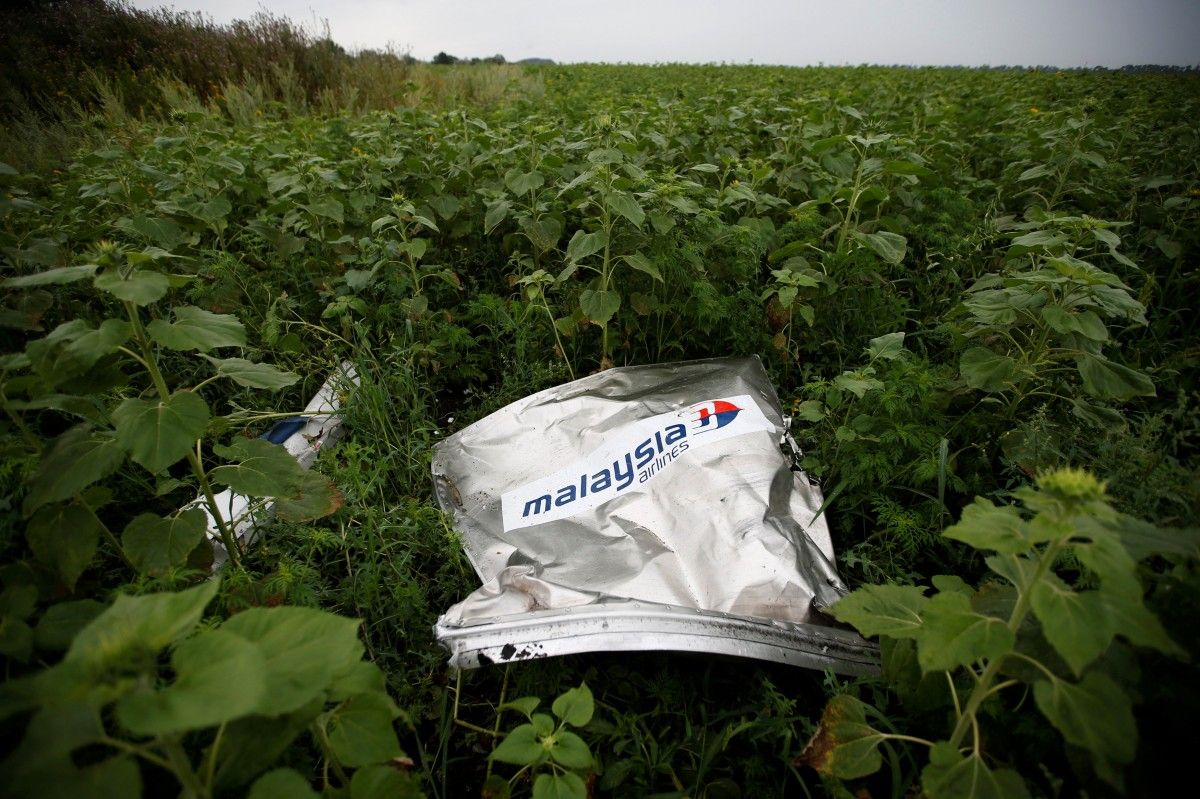 REUTERS
Secretary of the National Security and Defense Council (NSDC) of Ukraine Oleksandr Turchynov has said Russia's Defense Ministry has made up and presented another fake story on MH17, a Malaysia Airlines Boeing shot down over Russian-occupied Donbas in July 2014.
"The Russian Defense Ministry has presented a new fake story about Ukraine's alleged involvement in the tragedy with the Malaysian Boeing," he was quoted by the NSDC's press service as saying in a comment on a statement by the Russian side that alleges that the missile used to down the plane was Ukrainian.
"As far as I remember, this is perhaps a ninth or tenth theory, which the Russian military and politicians have been trying to impose on the international community to cover up their involvement in this terrible crime," Turchynov said.
Read alsoRFE/RL: In new claim, Moscow denies missile that brought down MH17 came from Russia
"[They have invented] a Spanish air traffic controller, a Ukrainian jet fighter, and air-to-air missiles, and there was a so-called former military who was on the airfield seeing the Ukrainian fighter taking off to shoot down the Boeing, and a lot of other lies [have been told]," he said.
Such fake stories are designed to cover up the real criminals, Turchynov said.
"The fact that the real criminals are the Russian military and political leaders has already been proven both by an official investigation and by independent experts," he said.
Russia's Defense Ministry said on September 17, 2018, that the missile of the Buk anti-aircraft missile system, which was used to down MH17 in 2014, was manufactured in the town of Dolgoprudny in Moscow Oblast in 1986 and sent off to a Ukrainian military unit in Ternopil region, Ukraine's west, in December 1986.