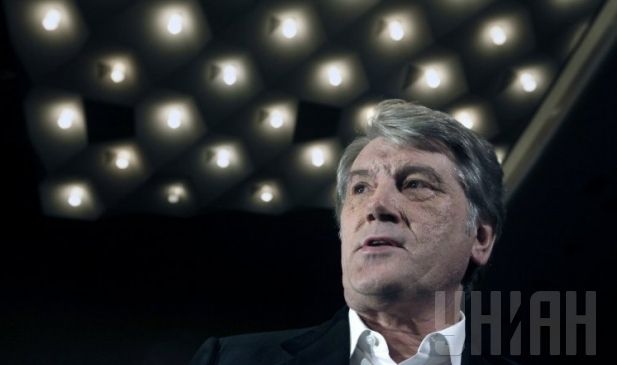 UNIAN
The former Ukrainian president said this in an interview to be published in the next few days by Ukrainian online newspaper Ukrainska Pravda. 
"When all of the Maidan chants 'Freedom to Yulia!,' there is no place for me there," he said when asked why he took no active part in the revolution.
Yuschenko devoted a large part of his comments to criticism of Tymoshenko, arguing that she was acting in the Kremlin's interests and to support her own ambitions.
"Putin does not have a more destabilizing factor (I mean a political one) in Ukraine than Tymoshenko. When Tymoshenko finds that Petro Poroshenko has made his first blunder, then you will see Tymoshenko's mission," Yuschenko said.
He did not comment on whether the Maidan's leaders had prevented him from participating in the movement.
"The question is not whether they allowed it or did not allow it," Yuschenko said.
"I was well aware that that political circle of leaders was nourishing another project in parallel to a political action that was taking place on the square. When I witnessed the mimicry, when absolutely majestic, seemingly reasonable demands of the intelligent youth were overshadowed by short-term transformation of power, I realized that we were heading towards a great national turmoil."
Yuschenko said that he had visited Maidan, and members of his family are even depicted in many of the photos of those events.