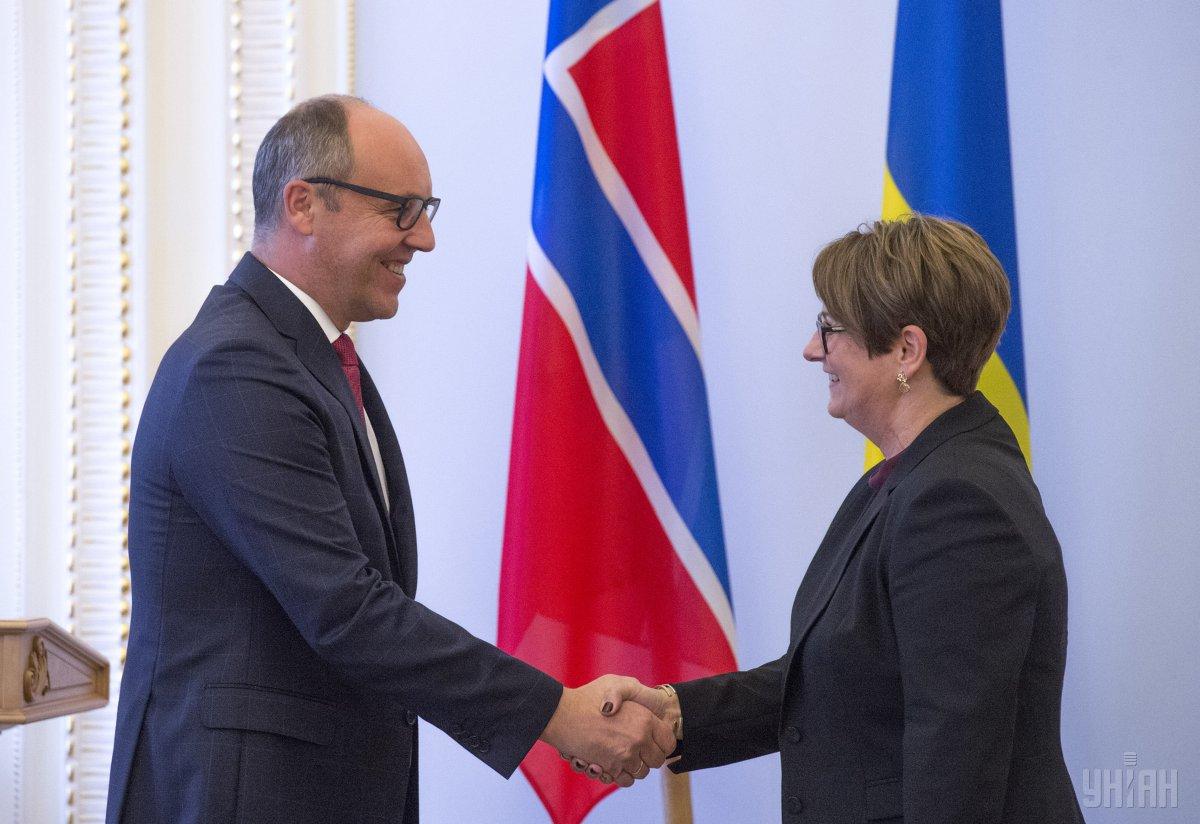 Photo from UNIAN
Chairman of the Verkhovna Rada of Ukraine Andriy Parubiy at a meeting with President of the Norwegian Parliament Tone Wilhelmsen Trøen in Kyiv on Tuesday emphasized the unacceptability of the construction of the Nord Stream 2 gas pipeline.
Read alsoUkraine's anti-corruption court may consider first cases in early 2019 – Parl't Speaker
"I called on the Norwegian parliament to solidarity in rejection of the construction of Nord Stream 2 as Putin's aggressive energy project, which is aimed at increasing the energy pressure on Europe," Parubiy said at a briefing following the meeting on September 18.
Parubiy noted the dynamics of cooperation between Ukraine and Norway in the recent period.
"First of all, I thanked Norway for its support to Ukraine during this difficult time as it supports sanctions against Russia, and territorial integrity of Ukraine," he said.
According to Parubiy, the sides also agreed on cooperation in the humanitarian and cultural spheres.
In addition, the speaker stressed the need to strengthen cooperation between Ukraine and Norway in information security and prevention of cyberattacks.
In turn, Trøen, on behalf of Norway and the Norwegian parliament, expressed unshakable support for the reforms being implemented in Ukraine. She also expressed the hope that Ukraine would continue to fight corruption and implement reforms aimed at building a democratic society.
As UNIAN reported earlier, the Nord Stream 2 project is said to be laid near the already operating Nord Stream 1. The two new pipes will provide gas transit from Russia to Germany via the Baltic Sea totaling 55 billion cubic meters a year.
The construction completion of a 1,220-km long pipeline is scheduled for late 2019.
Ukraine has been fiercely opposing the project, emphasizing that it does not contribute to the diversification of gas supplies to the EU.