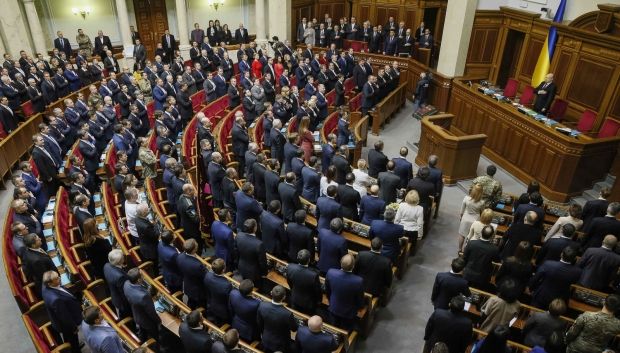 REUTERS
The group includes several first-time MPs who were prominent Maidan activists, including Sergiy Leshchenko, Yuriy Levchenko, Mustafa Nayyem, Svetlana Zalishchuk, Alexander Chernenko and others.
"Together with Yuriy Levchenko, today I handed in to the presidential administration an appeal by six deputies with an initiative to veto the controversial law drawn up by Pashinsky and Turchynov about the NSDC," Leshchenko wrote on Facebook on Friday.
The deputies said there had been a violation of the Constitution and Rules of the Verkhovna Rada. In particular, MPs said that the proposed amendments to the law were not considered. The MPs also proposed to exclude from the mandate of the National Security and Defense Council the monitoring of anti-corruption bodies and the right to nominate the leaders of security structures.