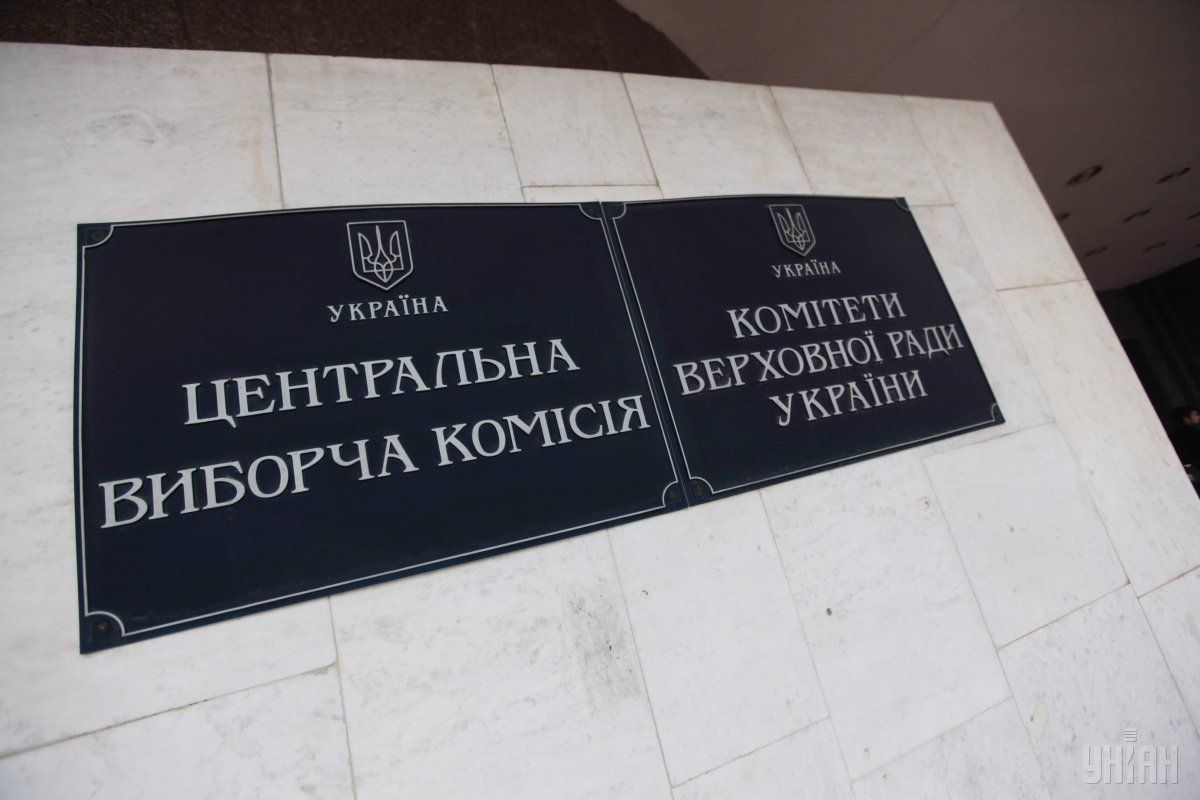 Photo from UNIAN
The Verkhovna Rada, Ukraine's parliament, has adopted Resolution No. 4789-d on dismissal of 13 members of the Central Election Commission (CEC).
The document was backed by 278 MPs of 358 MPs registered in the session hall, an UNIAN correspondent reported on September 20.
Read alsoUkraine's parliament increases number of CEC members to 17 people
The resolution provides for the dismissal of the CEC members, namely Tamara Astakhova, Yuriy Danylevskyi, Ihor Zhydenko, Tetiana Lukash, Andriy Magera, Oleksandr Osadchuk, Mykhailo Okhendovskyi, Bronislav Raykovskyi, Zhanna Usenko-Chorna, Oleksandr Chupakhin, Yulia Shvets, Oleksandr Shelestov, and Valeriy Sheludko due to the end of their term of office.
The resolution comes into force from the date of its adoption.
As UNIAN reported earlier, Ukrainian President Petro Poroshenko on February 5 introduced in parliament 14 candidates for appointment to the post of CEC members.
However, lawmakers could not agree on voting for the appointment of new CEC members. Noteworthy, seven-year term of office of 13 people out of 15 CEC members has long expired.
In accordance with paragraph 21 of Part 1 of Article 85 of the Constitution of Ukraine, the Verkhovna Rada appoints and dismisses CEC members on the proposal of the president. Therefore, the parliament should elect 13 out of 14 candidates for the posts of CEC members.
On July 5, the Verkhovna Rada refused to consider the decision to renew the CEC, as a number of factions said their candidacies were not taken into account, or the majority of candidates to the CEC are under the influence of the presidential administration.
Ukrainian lawmakers on September 18 passed a draft law on increasing the number of members of the Central Election Commission from 15 to 17 people. The bill was voted immediately in the first reading and was backed by 236 MPs.
The MPs said the draft law had been passed in violation of Verkhovna Rada regulations, since there should be a period of time for submitting alternative bills. The document can be challenged in the Constitutional Court of Ukraine, and then the results of the presidential and parliamentary elections can be called into question.
Petro Poroshenko enacted a law to increase the number of members of the Central Election Commission from 15 to 17 people on September 20.