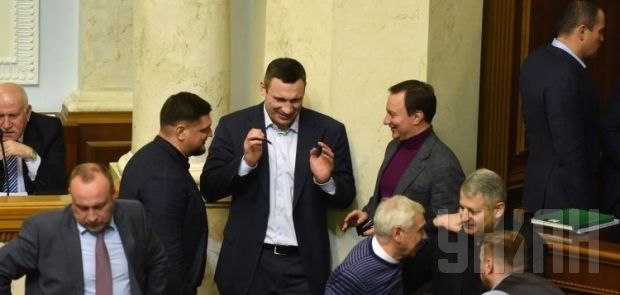 UNIAN
During the debating of the law, Ukrainian Prime Minister Arseniy Yatseniuk said that the government had agreed with the parliamentary coalition on a special procedure for amending the budget under martial law that provides for the coordination of such changes with the president of Ukraine.
The bill was passed in the first reading on December 25. It suggests that after their entry into force, local budgets will receive 100% of payments for administrative services, state fees, an additional 10% from income tax, from 2% to 5% of the tax on excisable goods, which will be established at the local level, and a property tax from UAH 0 to 24 per square meter.
The law also envisages an increase in environmental tax revenues from 35% to 80%, and subsidies to balance fiscal solvency.
The document also provides for the cancellation of indicators of local revenues, the simplification of the use of local budgets, and the procedures of transfers from the central government to the local authorities.
As UNIAN reported earlier, the Cabinet of Ministers plans to implement fiscal decentralization in the first quarter of 2015.
The budget for 2015 is calculated under a forecast of a decrease in the size of the economy of 4.3% and an inflation rate of 13%. Budget revenues are reckoned at UAH 475.240 billion, expenses amount to UAH 527.194 billion, and the budget deficit amounts to UAH 63.670 billion, or 3.7% of GDP.