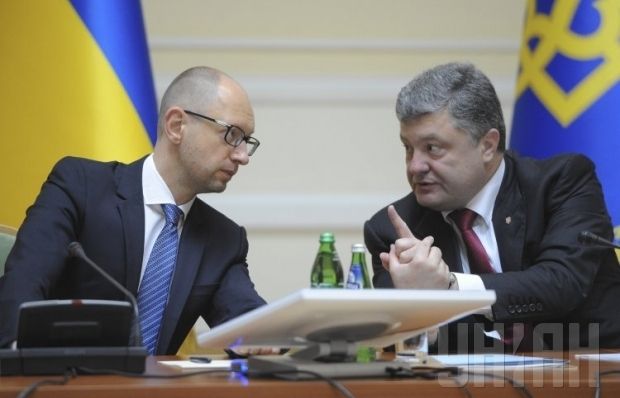 UNIAN
"25.5% of respondents believe that Ukrainian President Petro Poroshenko is the politician of the year, while in second place is Ukrainian Prime Minister Arseniy Yatseniuk with 14.7%," Bychenko said.
"Also, 4% of respondents believe that Oleh Liashko, a leader of the Radical Party, was the top politician of 2014, 2.9% - the same as for Mayor of Lviv Andriy Sadoviy, and 1.7% were for Secretary of the National Security and Defense Council Oleksandr Turchynov."
In addition, 1% of respondents said that MP and Maidan Self-Defense Force veteran Volodymyr Parasiuk was a politician of the year.
Some 19.4% of respondents could not answer the question, and 16.7% said that there is no politician of the year among all public figures and politicians.
The survey was conducted on December 19-24 by the Democratic initiatives foundation and the Ukrainian Center for Economic and Political Studies of Razumkov in all regions of Ukraine except Crimea. A total of 2,008 people aged from 18 were questioned. The poll's margin of error is no more than 2.3%.