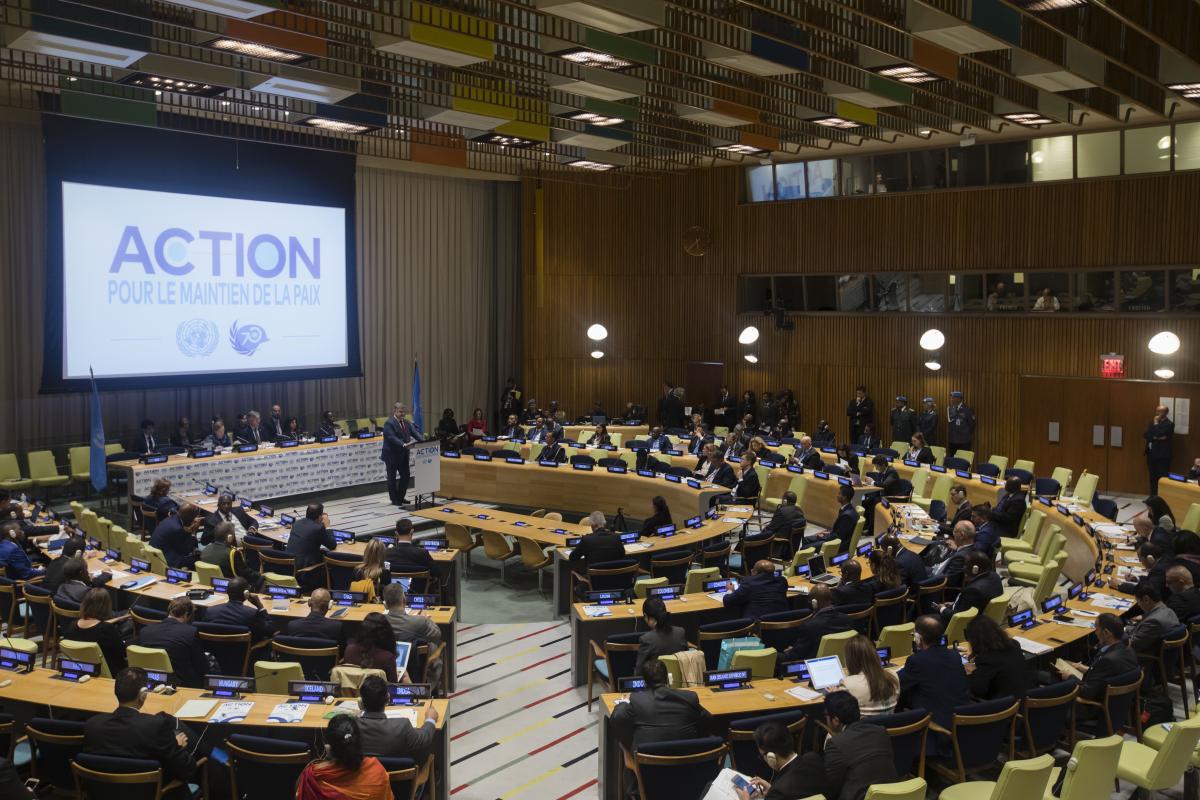 A high-level event on Action for Peacekeeping within the 73rd session of the UN General Assembly / Photo from president.gov.ua
Ukrainian President Petro Poroshenko says that the United Nations needs to be reformed to increase the effectiveness of peacekeeping activities.
"A new quality of peacekeeping should meet the world's expectations and hopes. The Secretary-General's initiative to strengthen the bond between all peacekeeping stakeholders is exactly what our Organization requires in order to make this instrument more effective and reliable," he said during the General Debate at the high-level event on Action for Peacekeeping within the 73rd session of the UN General Assembly.
"We welcome and fully support your efforts, Secretary-General, to implement a robust UN reform aimed at strengthening its peace and security architecture," he said.
He recalled that last year, at the Security Council's summit, all leaders were united in the vision that the UN peacekeeping endeavor badly needed reform – as did the whole UN system.
Read alsoPoroshenko at UNGA: Peacekeepers in Russian-occupied Donbas may end sufferings of Ukrainians
Poroshenko said he was hopeful that the Declaration endorsed by so many states, including Ukraine as an active troop-contributor, would reinforce this collective commitment.
"I would like to echo one of the appeals contained in our joint Declaration: it is crucial that management reform lead to improved ability of the UN to deliver on its mandates," he said.
"Here, I see a vital role of the Secretary-General in carrying out his responsibilities in accordance with Article 99 of the UN Charter. Not only the Council should receive timely, frank and substantive reports from the Secretariat. It also should be provided with Secretary-General's bold initiatives and options for UN peacekeeping presence in conflict-prone or conflict-affected countries and regions," he said.
Poroshenko thanked the Secretary-General, for his personal dedication and support of the United Nations peacekeeping. He assured that Ukraine's commitment and contribution to the UN peacekeeping "will not be shaken even when the country itself is under attack."
"Ukraine will remain a reliable partner in our common peacekeeping endeavor," the Ukrainian president said.